The highway network of California is maintained by the department of transportation. Highways are assigned with a unique number. Most of the highways are assigned with a number in the statewide system, are known as State Route X. If you are here to know more about the highway route in a California highway map, then you should look at our best collection of California Highway maps.
Collection of California Highway Maps:
1. California Highway Map: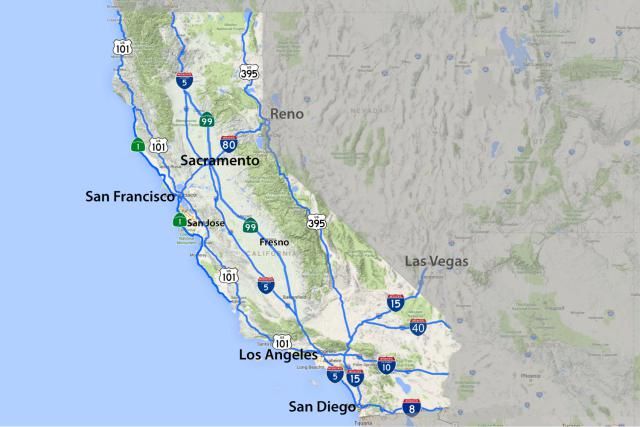 2. Highway 1 California Map: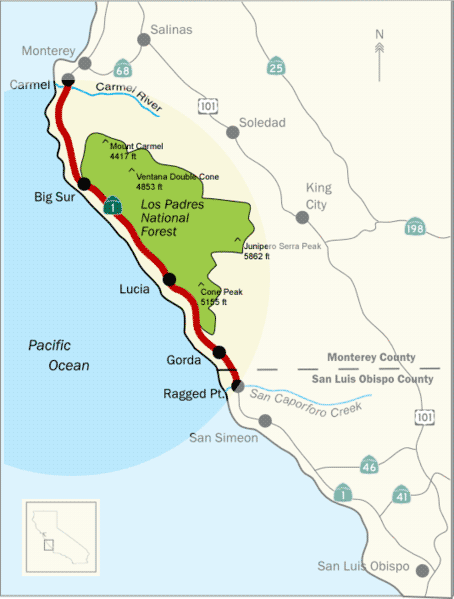 3. Highway 101 California Map:
4. Highway 5 California Map:
5. California Pacific Coast Highway Map:
6. Southern California Highway Map:
7. Northern California Highway Map:
8. California Coastal Highway Map: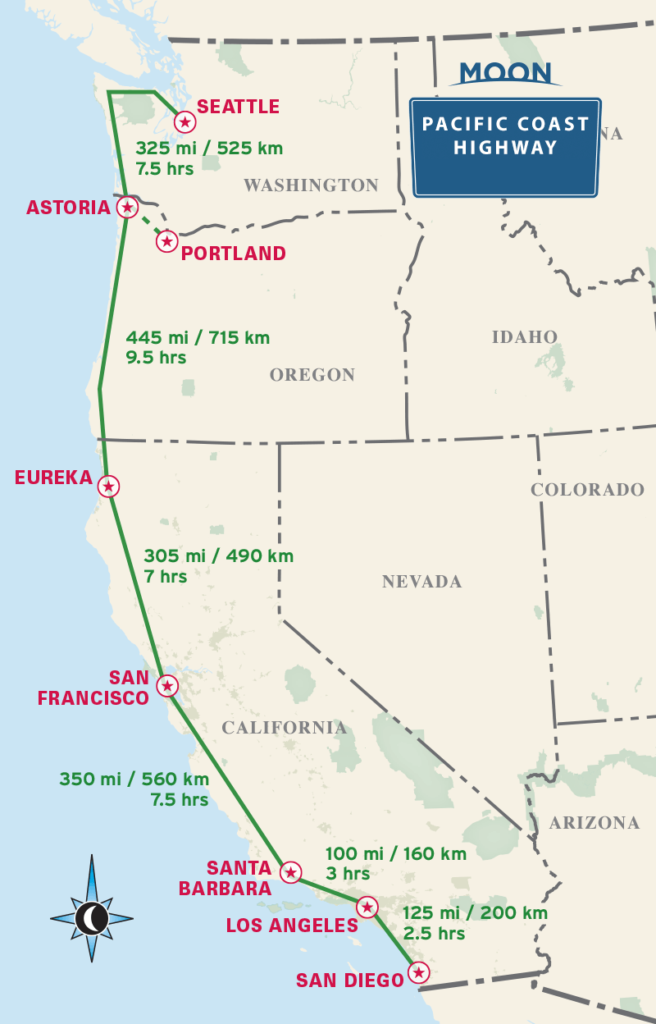 Here, we have added eight types of California highway maps. The first image shows all the California highways with assigned numbers. The second one shows the highway 1 California map. This map is showing the largest route of California which is 1,056 km long.
The third image of map shows the highway 101 California map. It is the north-south high of the United States. stretching from Los Angeles, California to Tumwater, Washington. This US 101 route is the longest route still active in the California state. The total length of this route is 1,300.529 km.
The next image shows the highway 5 California map. This highway comes under the interstate highway system in the United States. It is stretched from the Mexican border at San Ysidro crossing to the Canadian border. The length of this route is 1282.28 km. The fifth image of the California map represent California pacific coast highway map. In this map, you can see the coastal area of California connected to this highway.
The sixth highway map of California shows the southern region of the California map including all highways of southern California. The next one shows the all northern highways of California on a map. The last one shows the California coastal highway map with labeled of coastal area.
All these maps are available free of charge. These maps are the best highway maps of California. If you want these maps free, then you need to click on the PDF button of a specific map category. If you have any suggestion or some other query related to the USA maps, then you can tell us by commenting down here.