Blank maps are those maps that have not mentioned any name of a place on it. These maps are not helpful for study purposes because without knowing the name you can't be identified the location. All these blank U.S maps are only used for practice purposes. Here, we have added seven types of blank maps. You can choose whatever you need according to your purpose.
Collection of Blank U.S Maps:
1. Blank U.S Map:
2. Blank U.S Map without Boundaries:
3. Blank Outline Map of the United States:
4. Blank Map of Southeast United States:
5. Blank Map of Eastern United States:
6. Blank Map of Northeast United States: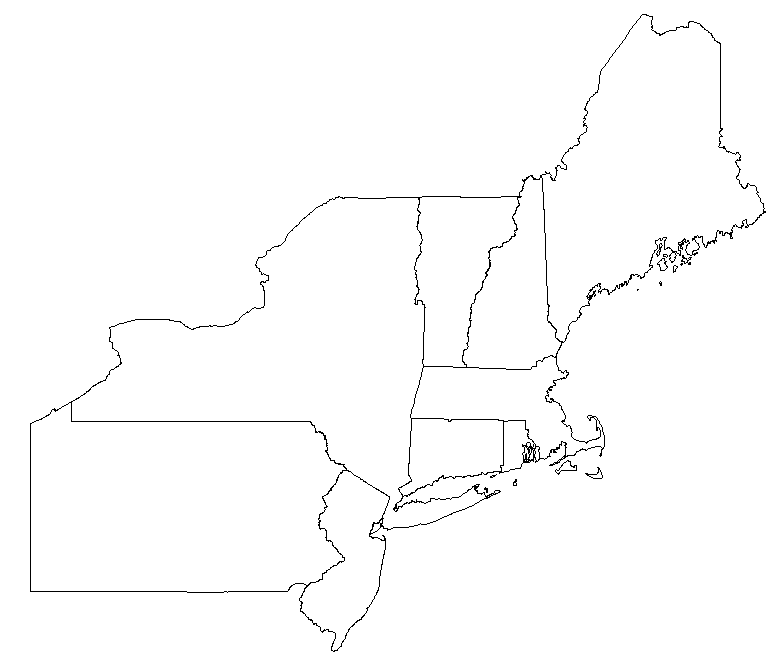 7. Blank Map of Western United States:
Blank maps are also known as empty maps. Some blank maps used for drawing purposes to fill the colors in it. This type of activity is done by primary school students. They mostly use a blank map with boundaries (simple blank map) so that they can easily fill all types of colors to their own.
Here we have a blank outline map. In this map, there are some dotted lines that show the boundaries of states very clearly.
We have added some of the maps related to a specific region. Blank map of southeast United States, blank map of eastern United States, blank maps of northeast United States, and blank map of western United States, are some specific regions of the United States we have shown in the images given. These maps are showing the specific areas of the U.S according to its region.
In the southeast United States map, the states are showing in the southeast region of the U.S. You will not be identified the name of the states until it's a labeled map. The other region maps come with the same conditions. If you need maps to improve your knowledge or to do your projects, you have to check our another article based on the labeled maps.
American map without names is easily printable maps. You can also get the PDF by clicking on the PDF button under the specific map category. These maps are available at no cost or you can say it's free to get these maps to your smart devices like smartphones and computers.
All these maps are blank and used only for test and practice purposes. You have to check our labeled maps of the United States to know the name of a particular region.