If you have thought of traveling in California, USA. California has everything including beautiful beaches, expensive deserts, rivers, and mountains. Now, a question may strike in your mind is: How can you reach that particular place? You need to have a California road map to visit any place in California. Have a look at the amazing collection of California Maps.
Collection of California Road Maps:
1. California Road Map:
2. California Road Trip Map:
3. Road Map of Northern California: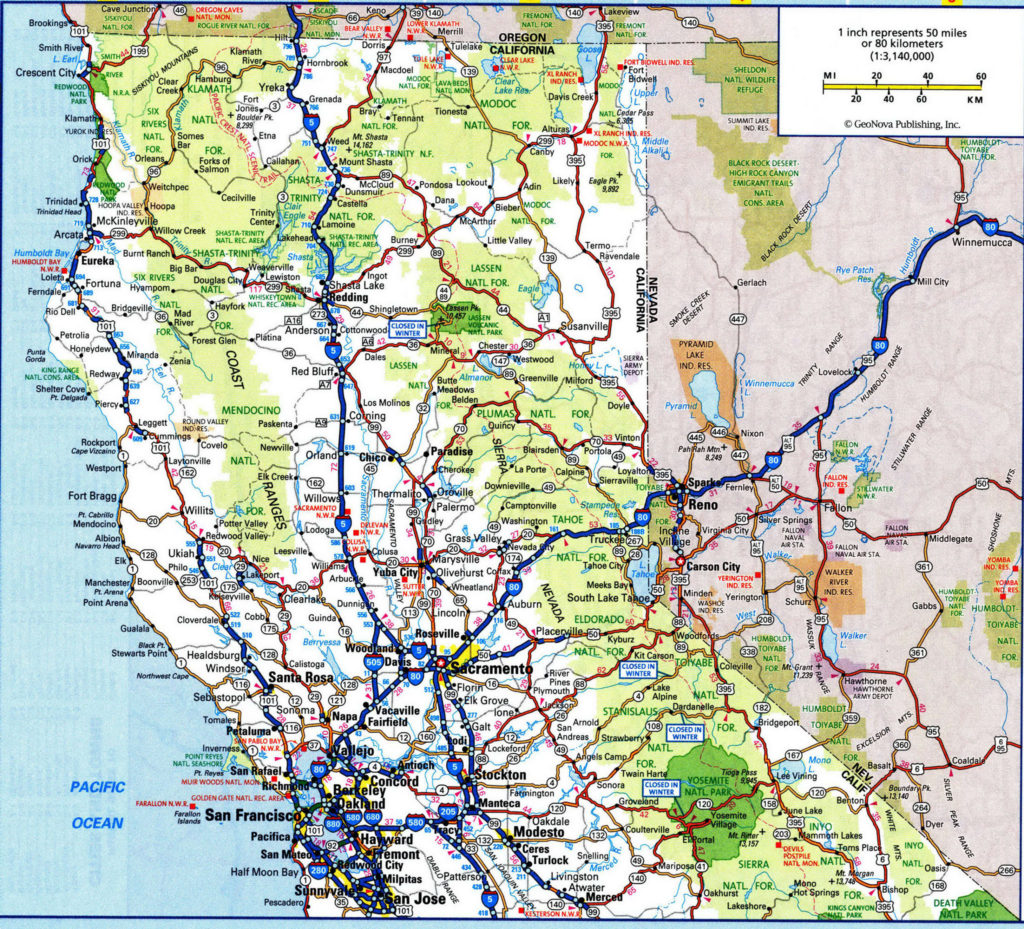 4. Road Map of Southern California:
5. California Coast Map Road Trip:
6. Death Valley Road Map:
Here we have a huge collection of California Maps. We have added six images of California road atlas. The first image of California maps shows all coverage of roads in the whole California State. The second one shows the longest road trip map of California. The third and fourth image of California map shows the Northern and Southern parts of California including the highways.
The fifth image shows the California coast map road trip connected to the California coastal region/cities. The last one shows the all roads of Death Valley on a map.
If you are a traveler or a surveyor, then these maps are very helpful for you to know all types of roads in California. These roads are covering the huge area of the California county. These maps are very helpful for those people who want to explore California by walking around the beautiful cities.
If you are on of them, then what are you waiting for? These maps are available absolutely free of cost. You don't need to pay any fee to download these maps. All you have to do is just press the PDF button as shown in a particular map category. In the next tab, you will see a PDF of the map. Now, you are ready to download this map by clicking on the down arrow button as shown in the right corner of the map.
Always check our other types of maps we have categorized. If you are looking for any other type of map that we have not categorized, then you may suggest us by commenting down below. We will serve to the best maps of United State nation.