Minnesota is a state in the USA which is divided into 912 cities and towns (including 87 counties). Minnesota is the 22nd most populous state in the country with 5,706,494 inhabitants and it is also the 12th largest state by the area that covering approximately 86,935 sq miles (including both water and land). There are lots of beautiful cities and places that you can explore so if you are planning to visit any city or town in Minnesota then you must have a map of Minnesota with cities and towns. Because a map of Minnesota will help you a lot during your journey. So, scroll down the page to check our collection of maps related to Minnesota. You may also check some other maps related to Roads and Highways Maps of Minnesota (USA).      
Missouri (MO) State Maps Collection:
1. Map of Minnesota with Cities: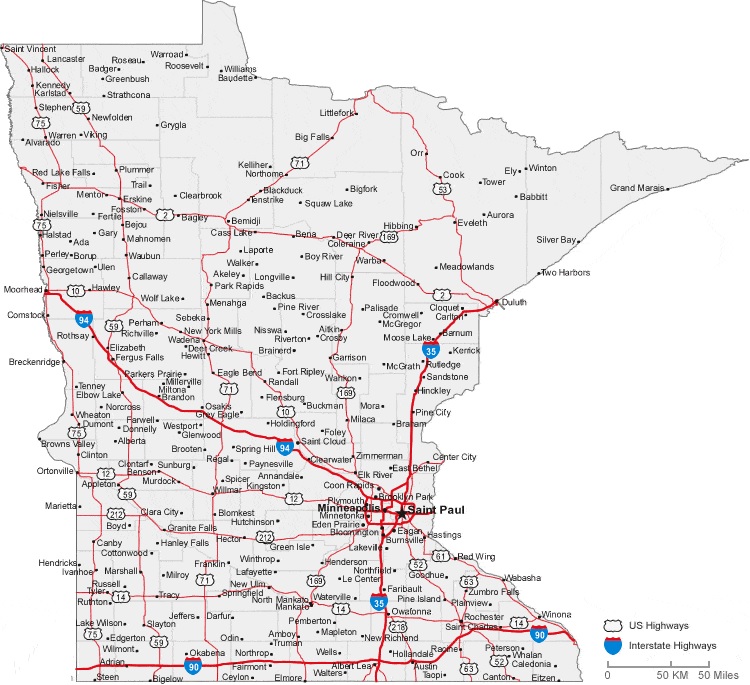 2. Map of Minnesota with Towns:
3. Minnesota Map with Cities & Towns: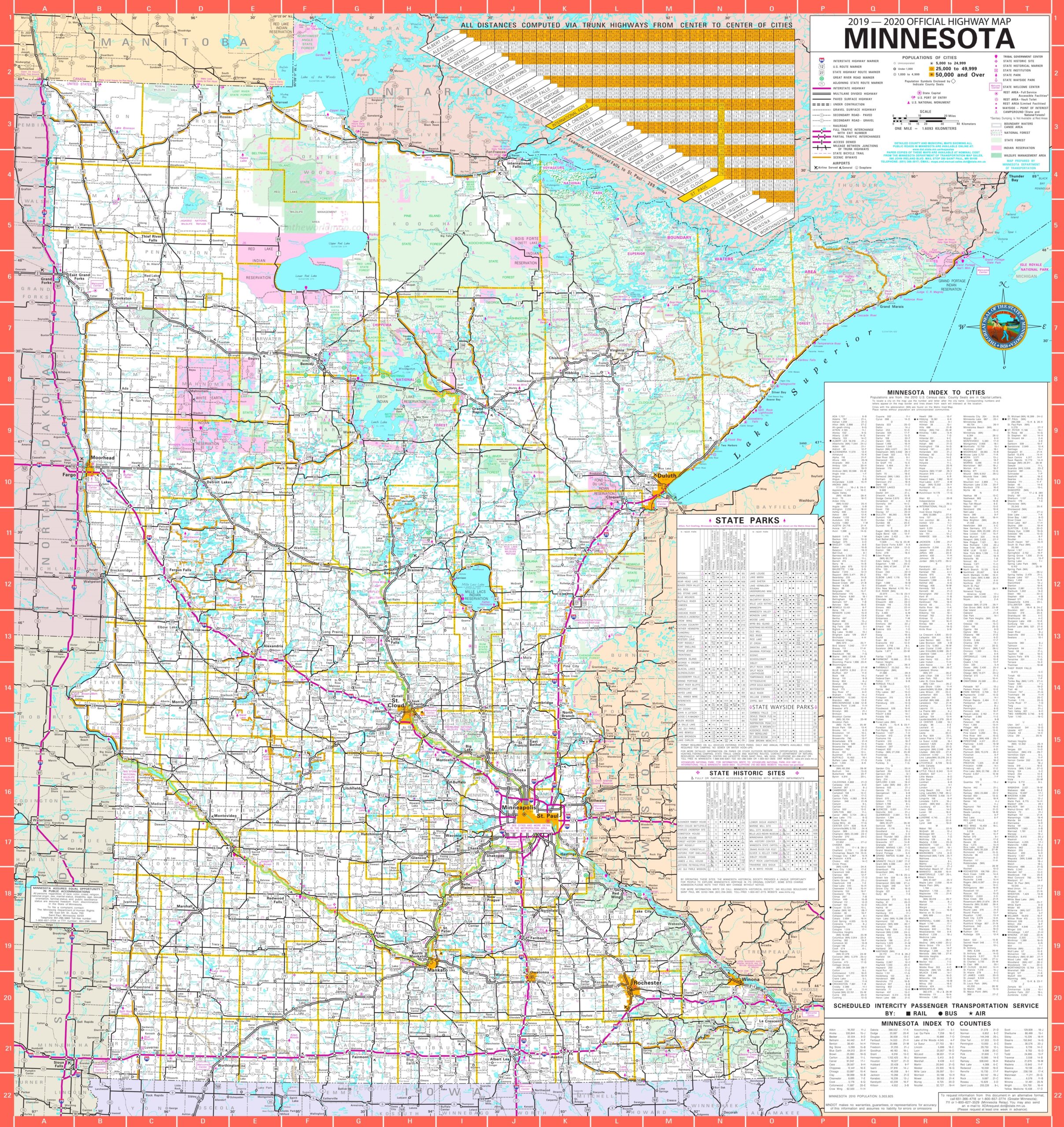 4. County Map of Minnesota:
5. Minnesota Map:
Above we have added some map of Minnesota with cities and towns, a county map of Minnesota, and a map of Minnesota state. These maps are high in resolution so you can easily save or print any map for free. Below, we are also describing each map so read the description before viewing and downloading any map on your device.
The first map is related to the main cities map of Minnesota. This map shows all towns of this state, so you can easily locate any city. Now, the second map is about the Minnesota map with towns. On this map, you will see all cities of this state. In both maps, roads are also visible to find any route with the help of these maps. Now, the third map is also about the map of Minnesota Cities and Towns, this is a detailed map. Because this map shows all counties, cities, towns, and all city roads, street roads, national highways, interstate highways, and other major roads, this map also shows all lakes, rivers, and other major water bodies.
The fifth map is a printable County map of Minnesota. This is a full version of Minnesota Counties. All major cities, towns, and other important places are visible on this map. And, the last map is about the Minnesota map. This is the main state map of Minnesota. So, these were some maps of Minnesota Cities and Towns. All these maps are free to download. All the maps are available in PDF and JPG (Image) formats. You can easily download any map by clicking on the buttons under the preview image.