Virginia is a state in the Southeastern and Mid-Atlantic regions of the United States of America. Virginia was admitted to the union on June 25, 1788. Virginia is named after Queen Elizabeth who was called the Virgin Queen. This state has two nicknames that are: "Old Dominion" and "Mother of Presidents". The largest city of Virginia is Virginia Beach and the capital city of Virginia is Richmond. If you are here to explore more about Virginia with the help of a state map of Virginia then you are on the right page. Because here we are adding some printable maps of Virginia, USA. Please scroll down the page and check our collection of maps.
Maps Collection of Virginia (VA) State:
1. Virginia Map:
2. Virginia on US Map:
3. Google Map of Virginia:
4. Satellite Image of Virginia: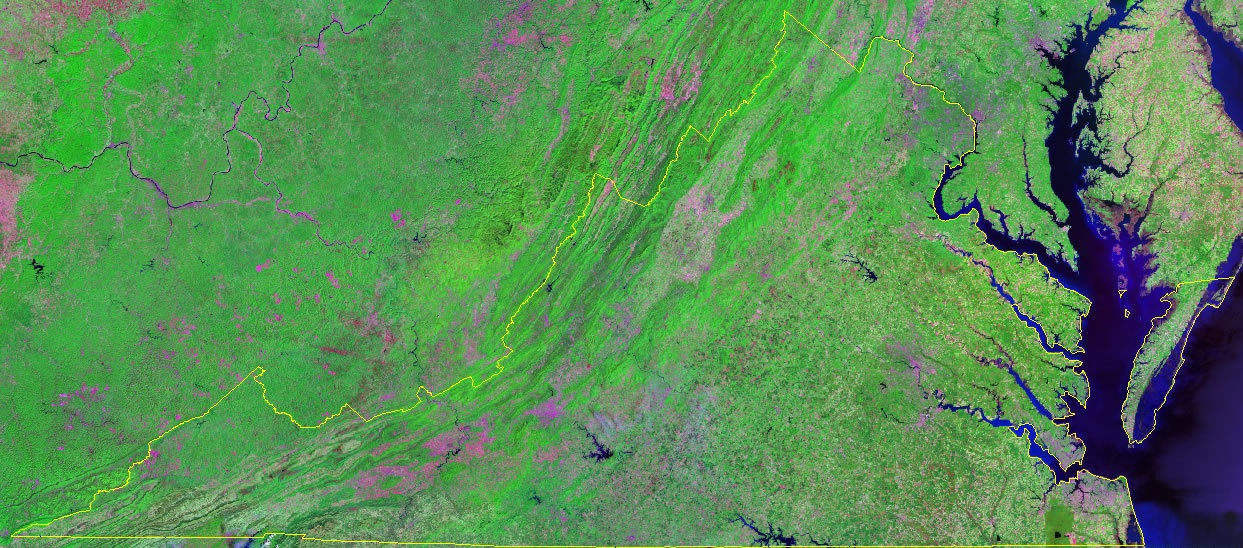 5. Blank Map of Virginia:
6. County Map of Virginia:
7. Virginia Map with Cities and Towns: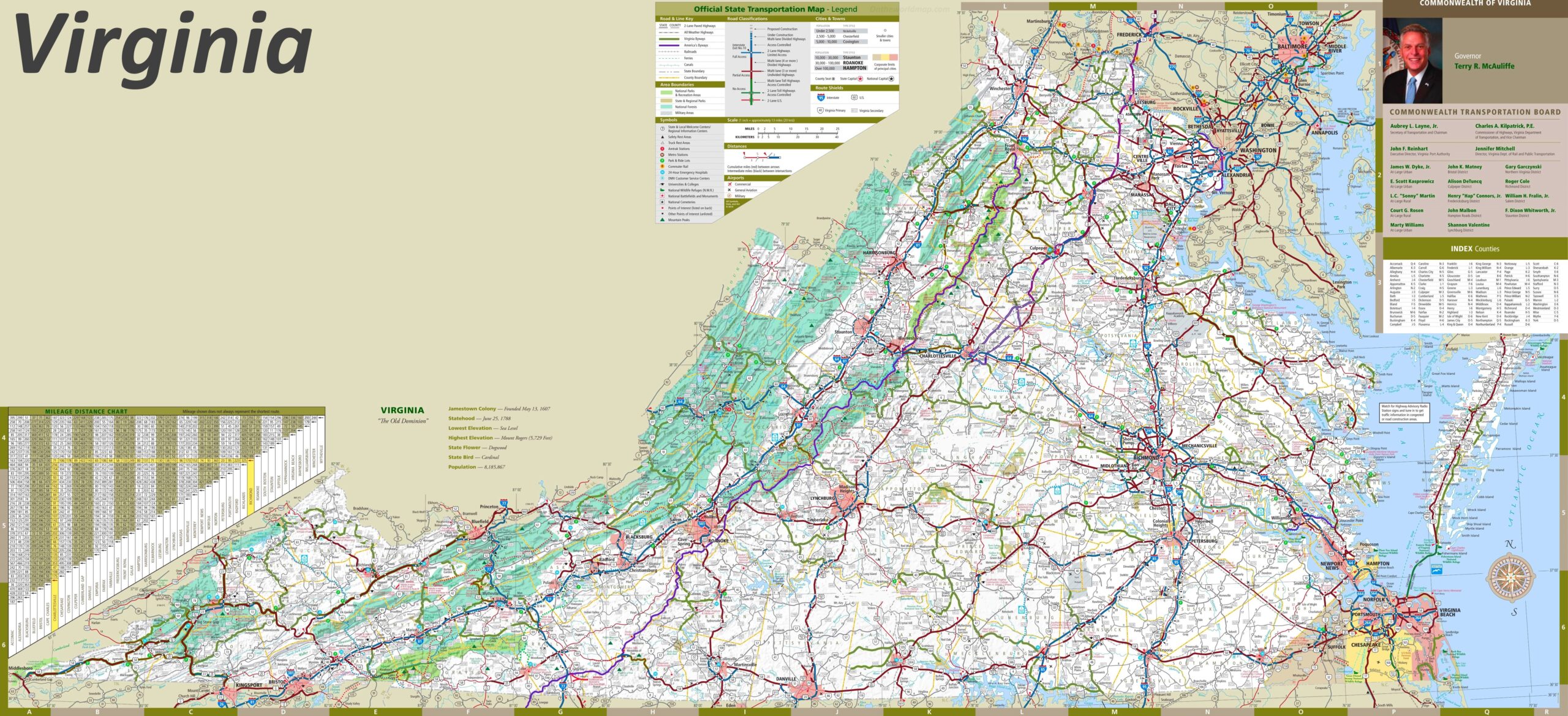 8. Northern Virginia Map:
9. Eastern Virginia Map:
10. Western Virginia Map: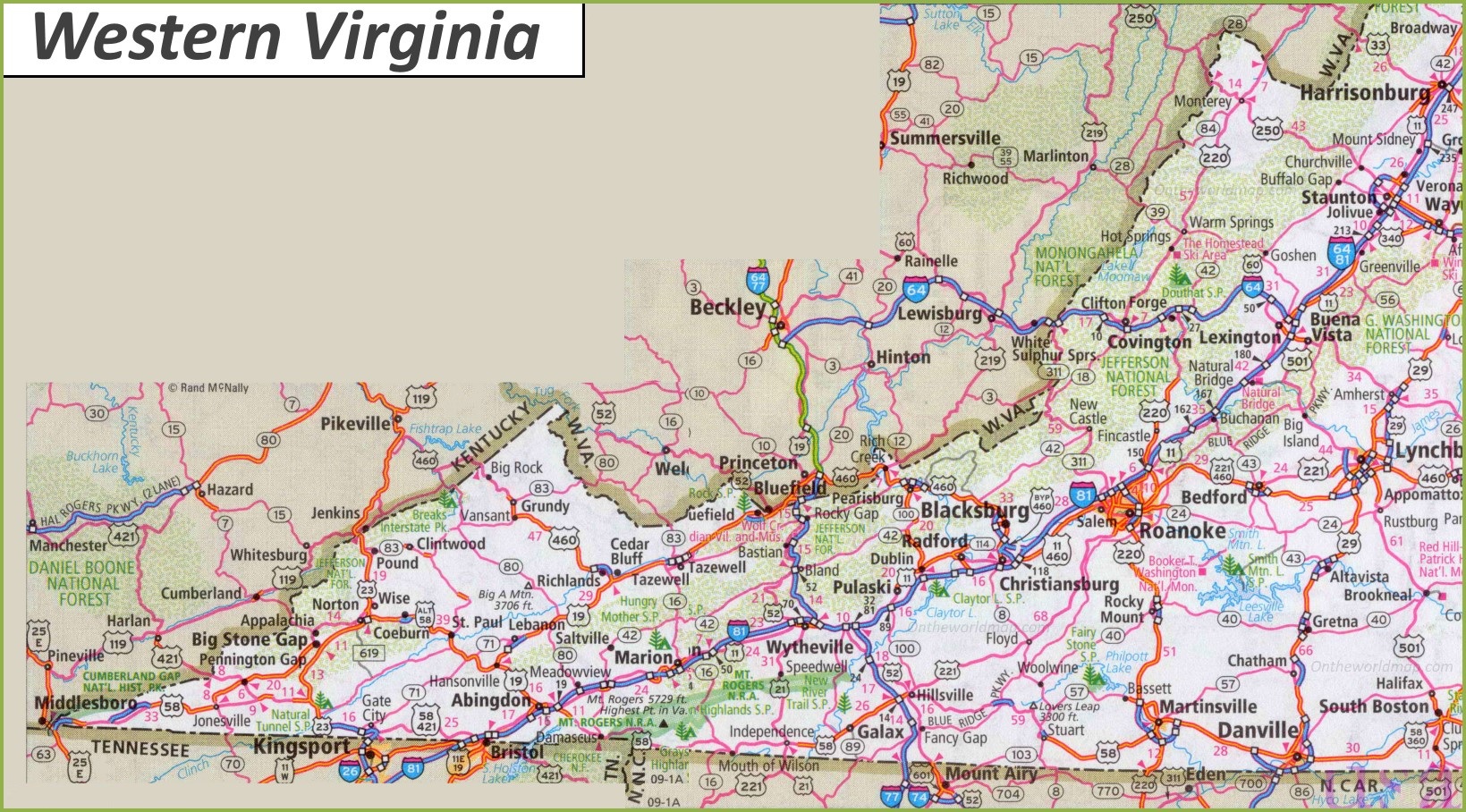 Here, we have added ten types of VA state map. Each map contains some useful information. For you, we are adding some more useful information about each map here.
The first map is related to the detailed state map of Virginia, and this map shows some cities, counties, lakes, rivers, hills, and mountains. You can easily identify any major location with the help of this map. The second map shows the location of Virginia on the USA Map. As you can see on the map, the area filled with red color indicates its location on the country map.
The third map is titled "Google Map of Virginia." This map is a Google map version of this state which shows some cities, towns, and the capital city. The fourth map is a Satellite image of Virginia state which shows the structure. You will only see the outer boundary on this map. So, if you want a detailed map of this state, please check the first map. Now, the fifth map is a simple outline or blank map of Virginia, which shows the outer boundary.
The sixth map is related to the map of Virginia county. It is a full-detailed county map with cities. County seats are also shown on this map. The seventh map is a large and detailed map of Virginia with cities and towns. This map shows all cities, towns, roads, highways, railroads, airports, beaches, rivers, lakes, mountains, etc. The next three maps are the specific area maps of Virginia, USA. On the eighth map, you will see all cities, towns, and roads of Northern Virginia, and on the last map, you will get to know all cities and towns of the Eastern region of Virginia state. The last map is related to the Western part of the state. All three maps are the regional maps of Virginia state.