Vermont is a beautiful state of the U.S.A. which is located in the New England region. If you are planning to spend a weekend in this state or any city of this state, then you must have Vermont Road Map. Here, we have a collection of Interstate highway and road maps.
Just scroll down the page and have a look at these useful maps. Let's start with the road map of Vermont State.
Vermont Road and Highway Map Collection:
1. Vermont Road Map:
2. Road Map of Northern Vermont: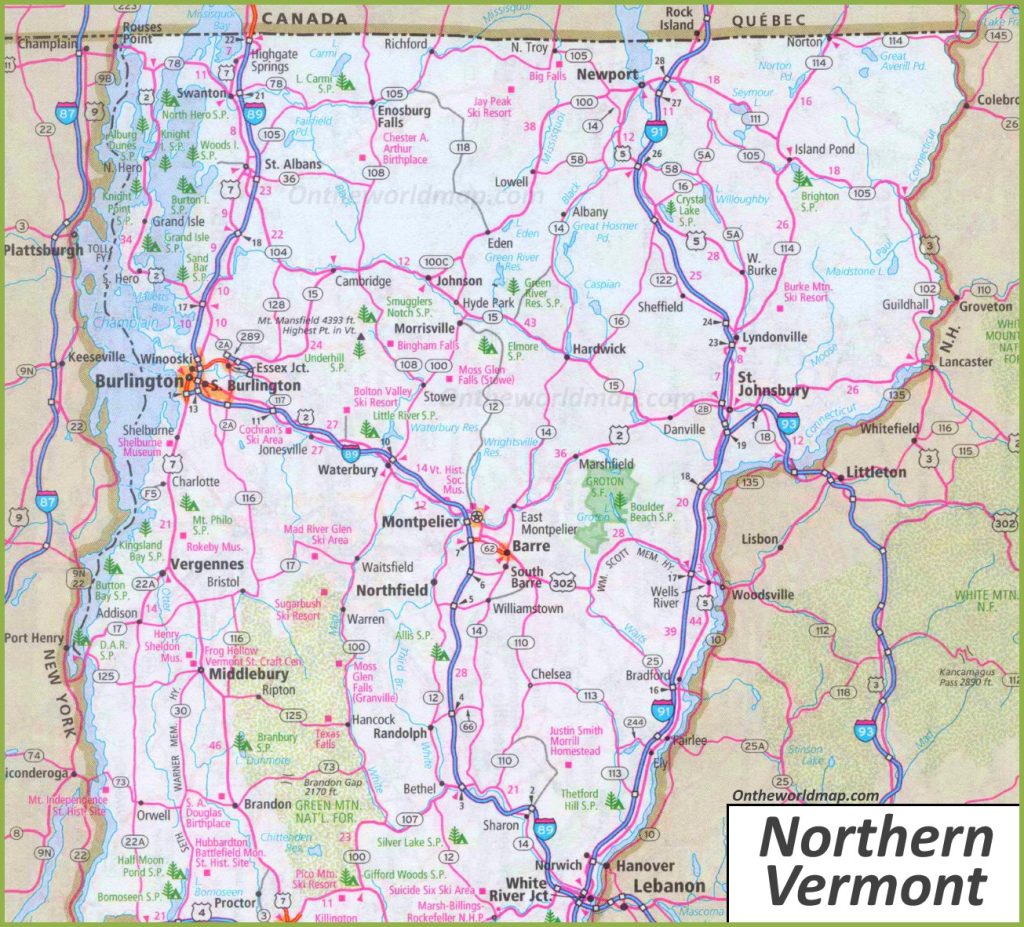 3. Road Map of Southern Vermont: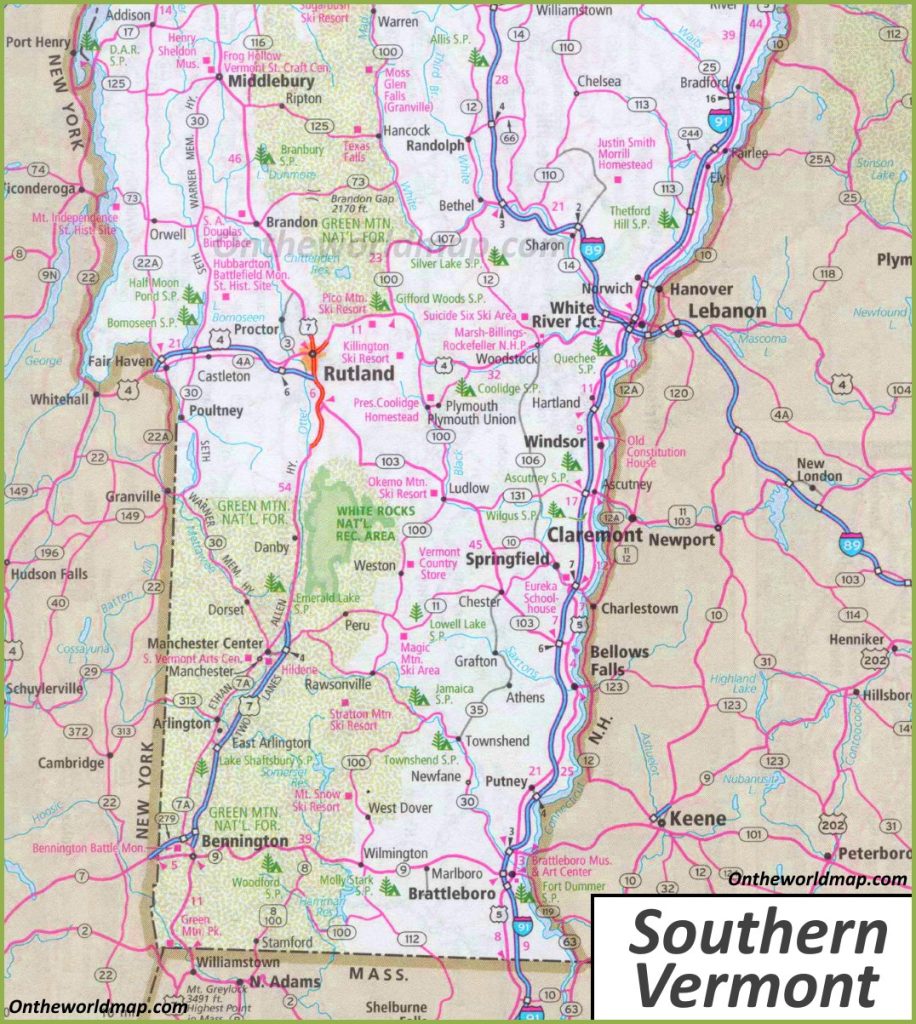 4. Vermont Highway Map:
As you saw that this was the collection of all the road and highway maps of Vermont (VT) State. There are total of four types of different maps that we have added in the above section of the page. These maps are very interactive and contain every single piece of information that you need.
In the first section of "Road Maps", there are a total of 03 maps, and all maps belong to roads of all cities in Vermont state. There we have also added some specific region maps. So, you can easily navigate in all directions of this state.
When you have a look at the first map, which is the "Vermont Road Map ", there you will see all the roads and their routes. You can easily navigate from one city to another city in this state. Now, in this second map which is the "North Vermont road map",. Here, you will get to know all the information about roads and their routes that connect all the cities that are in the northern region of Vermont state.
When you will check the third map, which is the "south Vermont road map", In that map, you will get to know all the information about the city's roads and their incoming and outgoing routes that are in southern Vermont.
In the second or last section, there is a map which is" Vermont Highway Map". In this map, you will get to know all highways, interstate highways, and U.S. highways of this state. All interstate highways are indicated by a unique number, so you can easily identify them and navigate anywhere through any route.
These were some road and highways maps that we have provided above. All the maps are available in PDF format as well as in JPG format. You can easily download any map by clicking on the buttons that are under the preview image of a particular map. And, you don't need to pay while downloading these maps. You can also print these high-quality maps for any document work.