Connecticut is one of the 50 states of the United States of America. It is the Southernmost state in the New England region of the northeastern United States. If you want to know more about the geological information related to Map of CT (Connecticut), you must have to check our best collection of Connecticut county maps.
Collection of map of Connecticut (CT):
1. Blank Map of Connecticut:
2. Connecticut County Map: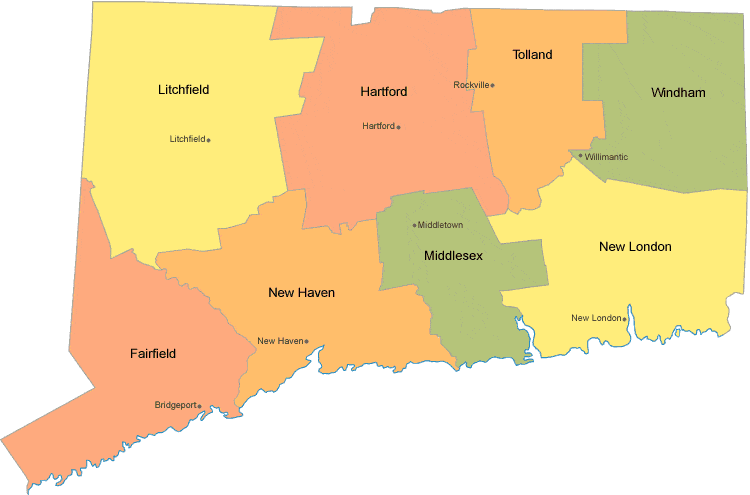 3. Connecticut (CT) Road Map:
4. Connecticut on U.S Map:
5. Connecticut River and Lakes Map:
Here, we have included 5 types of Connecticut maps. The first one shows a blank map of Connecticut. These maps are mostly used by students for practicing purposes only. The second image of a map shows the Connecticut colorful county maps labeling all the city names on it.
The next one shows Connecticut (CT) road maps. All the roads of Connecticut which connect major and non-major cities are shown on this map. The fourth image of the Connecticut map shows the Connecticut state on the U.S map. The last one shows all the water bodies like rivers and lakes of Connecticut on a map.
All these that are shown above are available free of cost. You don't have to pay anything to get these maps. You just have to choose one of these maps and press the PDF button as shown under a specific category. If you are here for another purpose or your don't find the map what you were looking for, then must tell us in comment so that we'll try our best to serve you.