Oahu, also known as "The Gathering Place." is the third-largest island in Hawaii. It is also the most populated island of Hawaii. Its capital city is Honolulu. If you want to explore more about this island or plan to travel to discover and experience its beauty, then you must have an Oahu road map. Here on this page, we have added some road and highway maps of Oahu. Please scroll down the page and have a look at these maps.
Oahu Road and Highway Map Collection:
1. Oahu Road Map: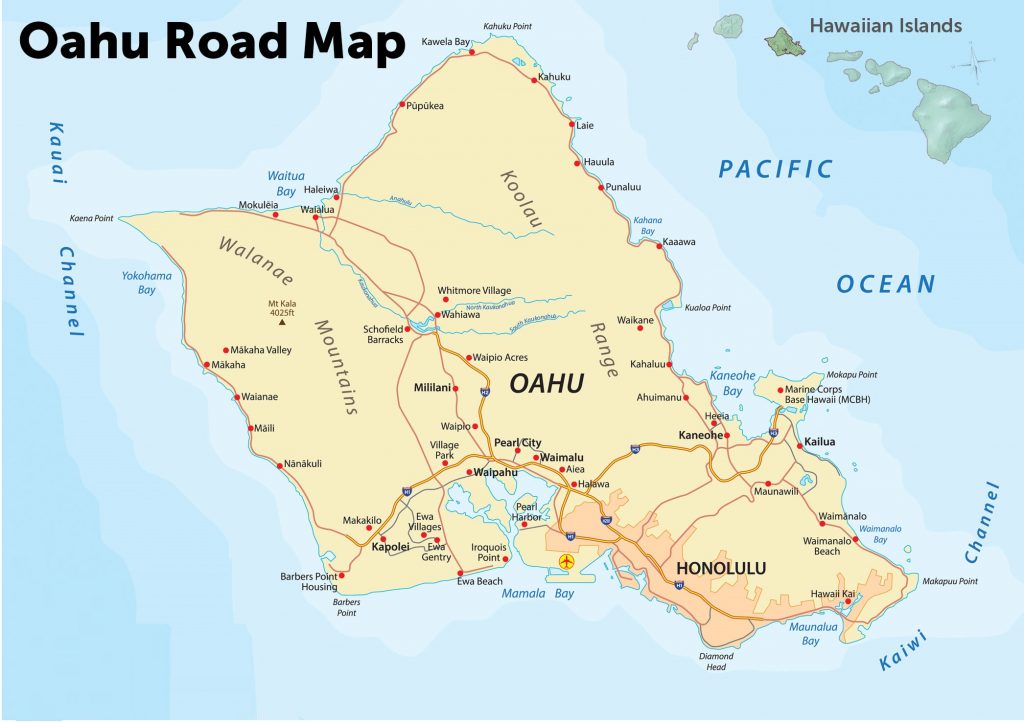 2.Oahu Scenic Drive Map: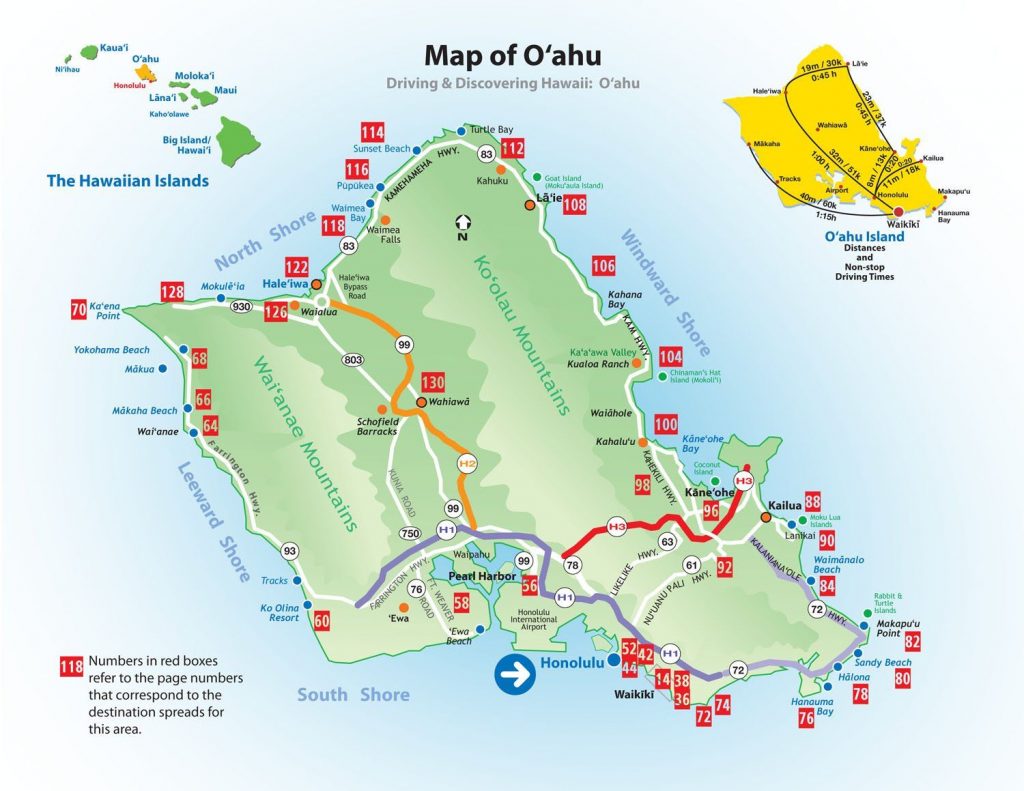 3. Oahu Highway Map:
Above we have added some road and highway maps of Oahu Island. Below we are describing each map. So, read the description before View or Download any map.
List of Primary Interstate Highways in Oahu:
| | | |
| --- | --- | --- |
| Number | Length (mi) | Length (km) |
| H-1 | 27.149 | 43.692 |
| H-2 | 8.319 | 13.388 |
| H-3 | 15.316 | 24.649 |
| H-201 | 4.075 | 6.558 |
There are only four interstate highways passing through the Oahu. For brief information you can see this table and for more detailed information you can also check the maps last map. The First Map is about the Oahu Island's Road Map. In this map, all the roads and their routes of Oahu's city is visible. You can easily navigate in any city of Oahu.
The second map is related to the Oahu Scenic Drive Map. In this map, you will get to know some information about beautiful and scenic roads and highways. You can choose any route as mentioned in this map, to enjoy your journey. These routes have amazing scenes, mountains, waterfalls and countryside roads. Below, we are listing some famous scenic road routes. Please check the routes and visit those locations.
Best Scenic Road Routes that you can visit in Oahu
Diamond Head Road
Farrington Highway (North Shore)
Farrington Highway (West Shore)
Kahala Avenue
Kalanianaole Highway
Nu'uanu Pali Drive
Pali Highway
Tantalus Round Top Drive
During your vacations, you will love the Island. There is so much to discover in Oahu. You can make your holidays memorable by doing amazing and adventurous activities on the beaches of Oahu.
The last map which is Oahu highway map. In this map, all four primary interstate highways are visible. You can easily navigate within Oahu Island with the help of this map.
Roads and Highways of this Island is controlled by the Hawaii Department of Transportation (HDOT). This government agency responsible to maintain the activities on the roads and highways. All these maps are available in both PDF and JPG format. You can easily save or download any map by clicking on the buttons that are under the preview image.