The highway is most important for those who go one city to another without wasting time in traffic jams. Every city has a highway to connect to another city. If you are planning to spend a weekend in another city, you must have this Florida highway map. Here, we have a collection of highway maps of Florida right here. Have a look:
Collection of Florida Highway Maps:
1. Florida Highway Maps: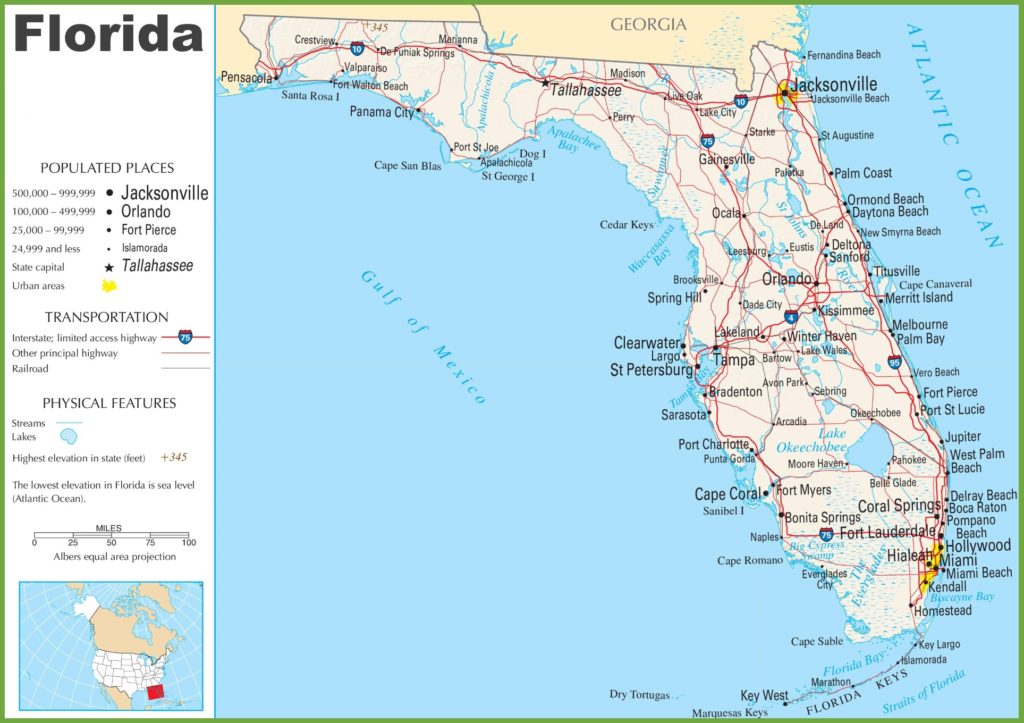 2. Highway 27 Florida Map:
3. Highway A1A Florida Map:
As you can see that there are three types of Florida highway maps. The first one shows all the highways of Florida on a map with cities. This map is mostly used by some highway researchers, highway architecture, etc. The second one shows the highway 27 Florida map. It is the north-south United States highway in the southern and midwestern United States.
The last one shows the map of Florida A1A highway. It is north-south Florida state road that runs along the Atlantic Ocean from key west at the southern tip of Florida. This highway is 338.752 mi (545.168 km) long.
If you want to know more about these highways, then you must download these maps. If you here for another reason, then please share with us. You can get these maps in your smart devices by pressing the PDF button under a particular category of a map.