Georgia Road system is maintained by the Georgia Department of Transportation. All the highways of Georgia county are maintained under the GDOT. If you are here for the Georgia road maps for your project or any other purposes, then this amazing collection of maps will surely help you.
Collection of Georgia Road Maps:
1. Georgia Road Map:
2. Georgia County Map with Roads: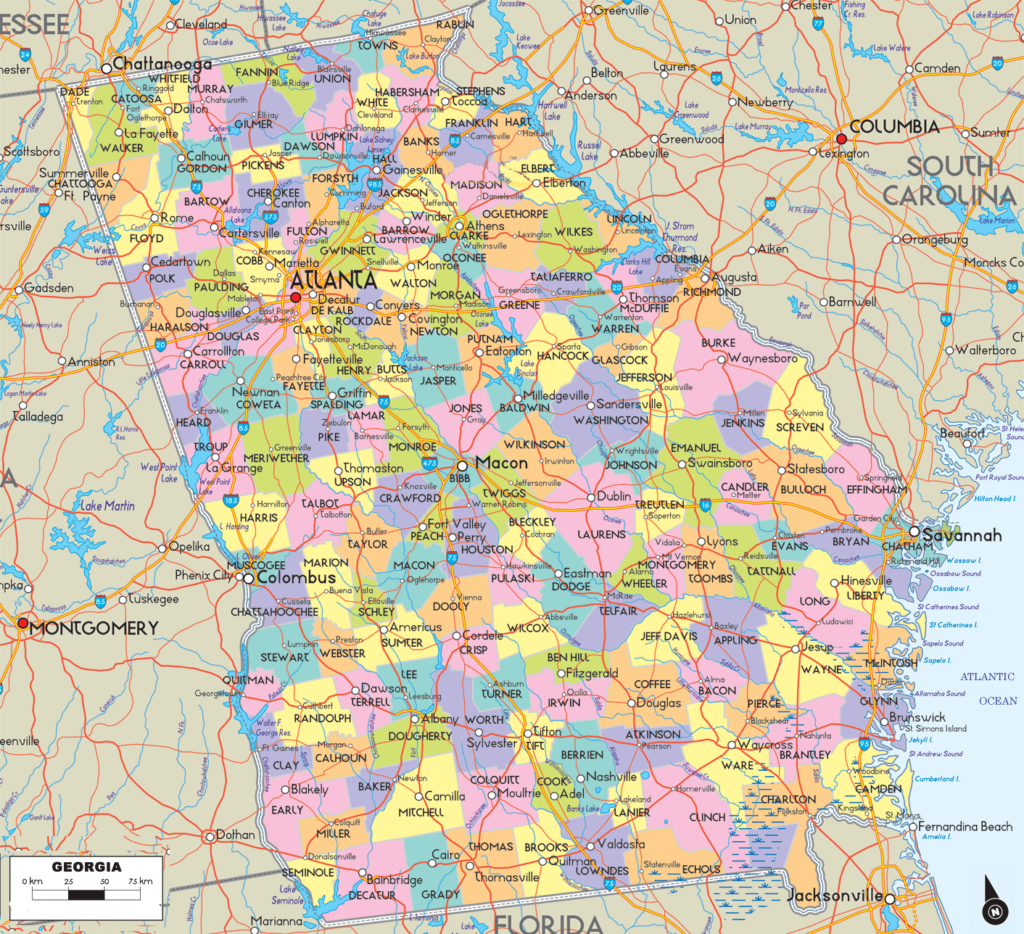 3. Road Map of North Georgia:
There are three types of maps we have added here. The top image of a map shows all the roads including interstate roads are shown on the map. These roads are connected to the cities, towns, and villages too. These roads play a important role in a inhabitant's life because through these roads a inhabitant is connected with his loved ones.
The middle image of a map is Georgia county map with roads including all the city names labeled on it. The third or you can say the last one shows the road map of north Georgia. This map only shows those road that leads to northern area of the Georgia.
All these road maps are available in PDF format. These maps will surely help you to make your project easily or these maps are easily accessible too. All you have to do is, just download these maps by pressing the PDF button as shown.
If you have any query related to these maps, then you can share with us so that it'll be easy for us to give you a solution. Have a look at our other categories of maps.