The system of Colorado Highways is maintained by the Colorado Department of Transportation. This includes state highway, U.S routes, and interstate highways. If you are looking for highway maps to explore Colorado state of U.S.A then, this is the best place to get every type of map for your projects or any other purposes. Have a look at this amazing collection of Colorado Highway Maps.
Collection of Colorado Highway Maps:
1. Colorado Highway Map: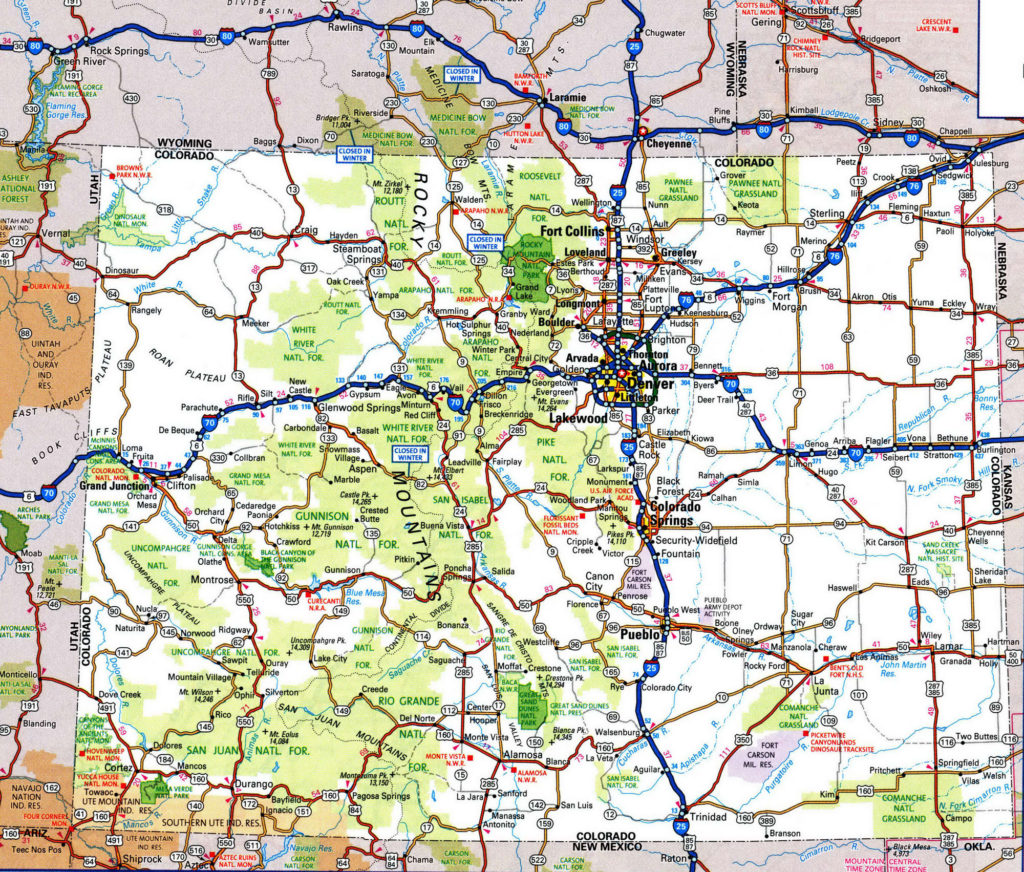 2. Denver Highway Map:
3. Highway 285 Colorado Map:
4. highway 40 Colorado Map: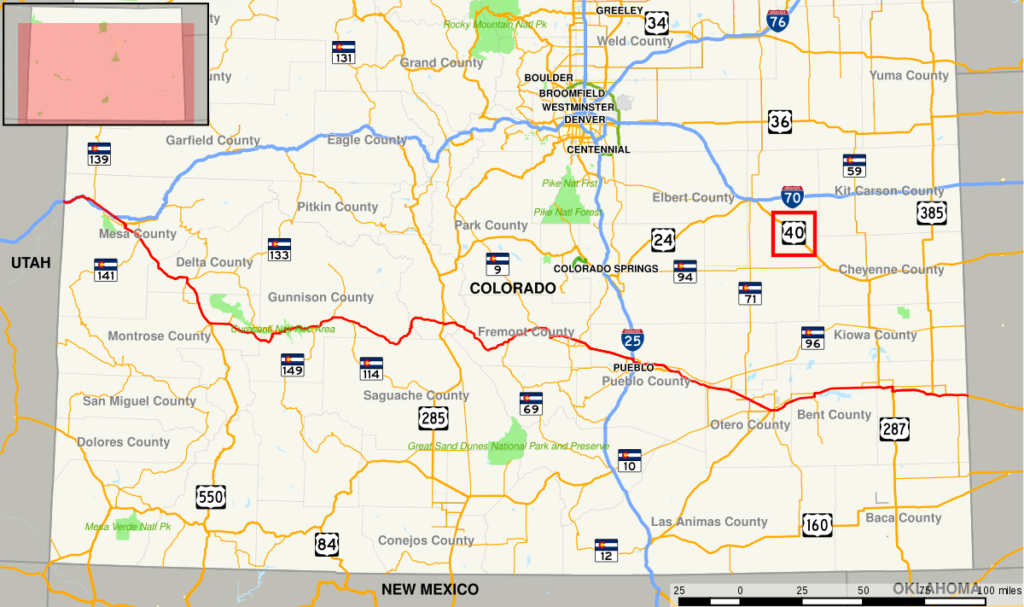 5. Highway 24 Colorado Map:
As you can see the above images we have added, there are 5 types of highways maps right there. You can choose these maps according to your purpose. The first image of a map shows all highways spread in Colorado state. The 2nd one shows all the highways including roads of the Colorado capital which known as Denver.
The next one is the image of highway 285 Colorado Map. It is the north-south highway in Colorado that starts from the new Mexico and ends SH-30 in Denver. The fourth image shows the map of highway 40. It is a major east-west route of Colorado and also a part of the U.S highway system. The length of this route is approx 798.946 km.
The last one shows the map of Highway 24 Colorado. It starts from Minturn, Colorado to Clarkston, Michigan. The length of this highway route is 520.21 km.
All these highway routes map PDFs are available here. You just have to press the PDF button to get these maps in your device. These maps are helpful when you are planning to go on vacation in your nearby regions of Colorado. This is the best collection of Colorado maps you ever found on the internet.