Alabama state road maps are maintained by the U.S Highway Authority. The state route of Alabama uses the standard numbering convention which shows a special directional route. The odd number signifies the north-south route and the even number signifies the east-west route. If you are here looking for a detailed map of Alabama road map, then this best collection of road maps is only for you.
Collection of Alabama Road Maps:
1. Alabama Road Map: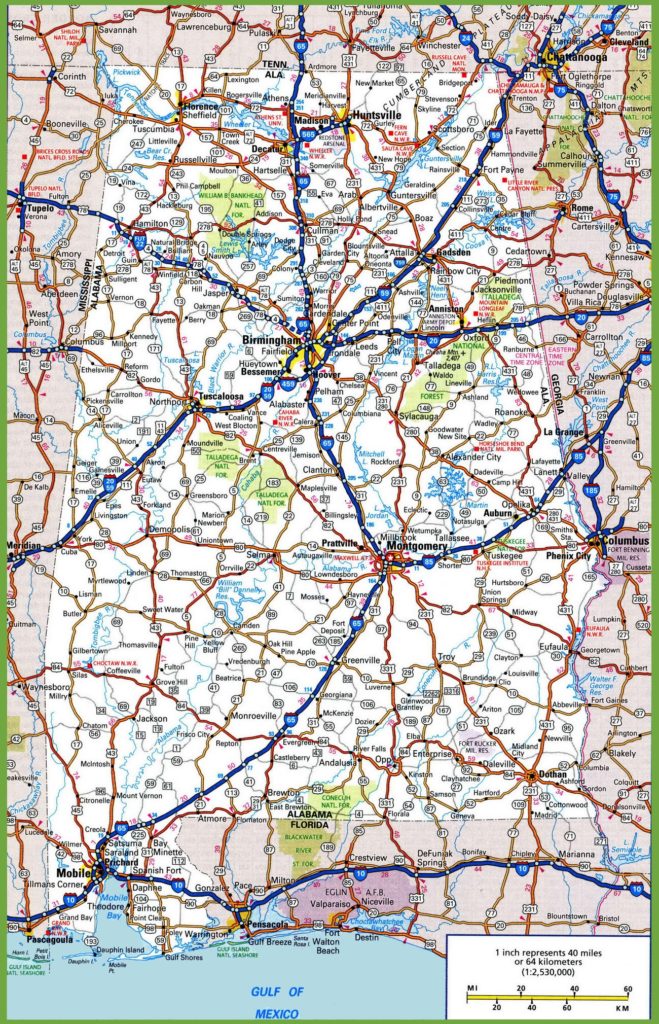 2. Alabama County Map with Roads:
3. Alabama State Road Map:
Alabama road maps are very popular among the tourists or explorers. These maps are useful to explore your surroundings. If you are here for the same purpose, then these maps are only for you.
Here, we have added three types of Al road maps. The first one shows all the details of Alabama road with city names labeled on it. The second one shows the Alabama county map with roads. The last one shows the Alabama state road maps without labeling city names on it.
These maps are easy to access for everyone and available free of cost. You just have to press the PDF button as shown under a specific category. A new tab will be open in your browser to with a PDF of map. Now, you can get this map by clicking on the down arrow button as shown in the top-right corner of the page.
If you are looking for more maps related to Alabama state, then you can browse through categories or you can suggest us some other types of maps so that we can help others to provide them free maps.