Highways are the types of roads that connect one state to another. These highways are fast as compared to interstate roads. If you are planning to visit another state for your vacation or something and you need an Arizona highway map, then you are at the right place. Here, we have added some important maps of Arizona highways so that no one gets confused or forgot the direction.
Collection of Arizona Highway Maps:
1. Arizona Highway Map:
2. Phoenix Highway Map: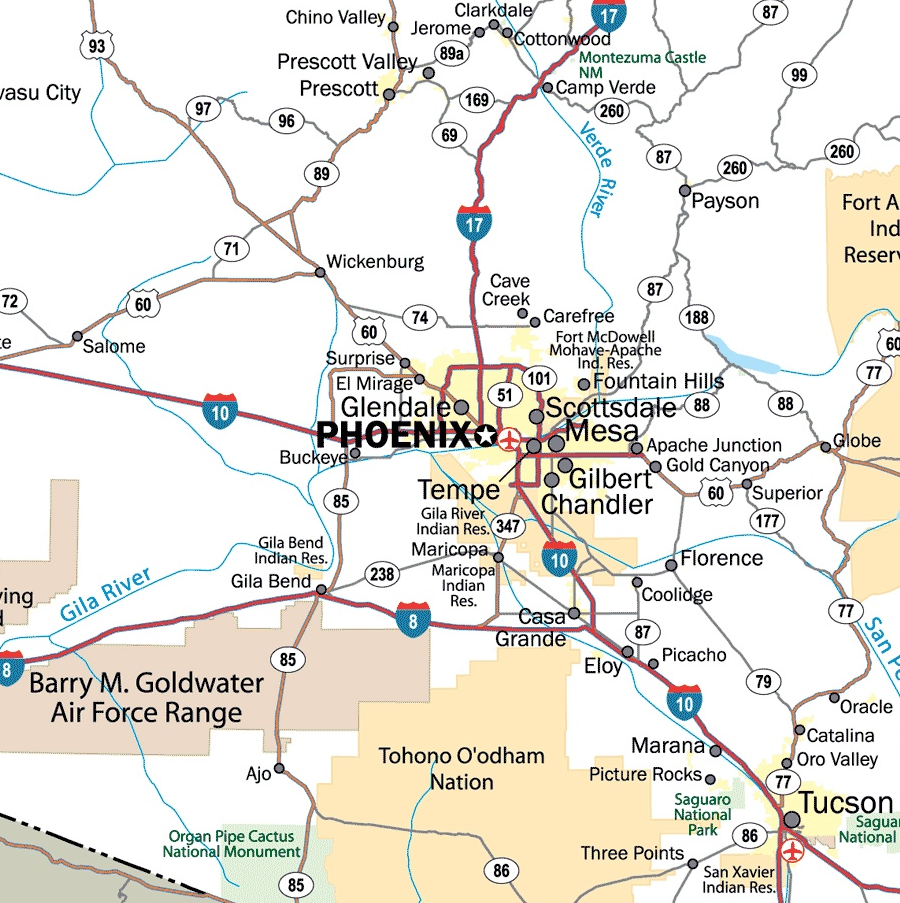 3. Highway 89 Arizona Map: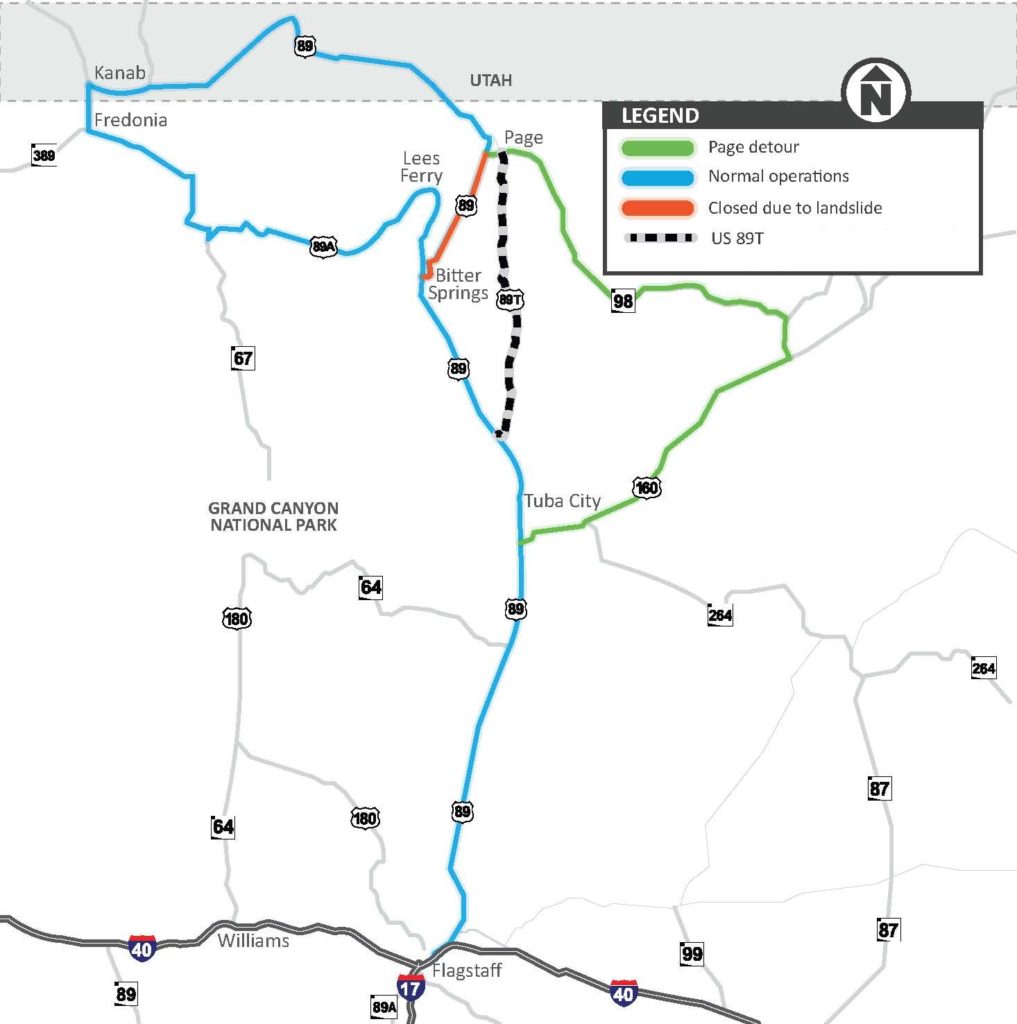 4. Arizona Highway Mile Marker Map:
As you can see in the image given above, we have added four types of Arizona highway maps. The first map shows the all highways of Arizona state. The second one shows the phoenix city nearby highways and the third one shows the most popular highway in Arizona. Highway 89 is a very famous highway in Arizona. In the fourth image, shows the milepost system of Arizona and it has it also known as a mile marker map.
Let's talk about highway 89, Highway 89 begins in Flagstaff, Arizona. It splits between Utah state line into Highway 89 and Highway 89A. They meet again across the Utah border in Kanab. The trip from Flagstaff to Kanab takes three hours and 45 minutes drive for 201 miles. When taking highway 89 without any alternate route included, it is 206 miles and takes three hours and 48 minutes to reach the destination without stopping for sightseeing and attractions.
Phoenix is the metropolitan area of Arizona, U.S, contains one of the fastest and largest growing freeway systems. The Phoenix freeway system is composed of three major freeways- Interstate 10, Interstate 17, and U.S Route 60. Interstate 10 is the route between California and Florida. It is one of the most heavily traveled freeways in the valley of the Sun.
Interstate 17 begins from the center or Arizona, connecting Phoenix with Sedona, Prescott, Flagstaff, and the Grand Canyon. U.S Route 60 has covered most regions of the country. It is only a controlled-access highway for short areas, one of them being in the East Valley.
We have added all the types of maps we have talked about above. You can download these maps accordingly. You just have to press the PDF button and a new tab will be open and you'll be able to download these maps free of cost.