Alaska is a beautiful state of the USA with more than 12000 rivers. This state has more than 40% of natural water resources from its rivers and lakes. If you want to learn more about the rivers and lakes of Alaska, then you should check some Alaska River Maps that we are adding below. Please scroll down the page and have a look at these maps.
Collection of Alaska River Maps:
1. Alaska Rivers Map:
2. Rivers Map of Alaska:
3. Copper River Alaska Map:
4. Eagle River Alaska Map: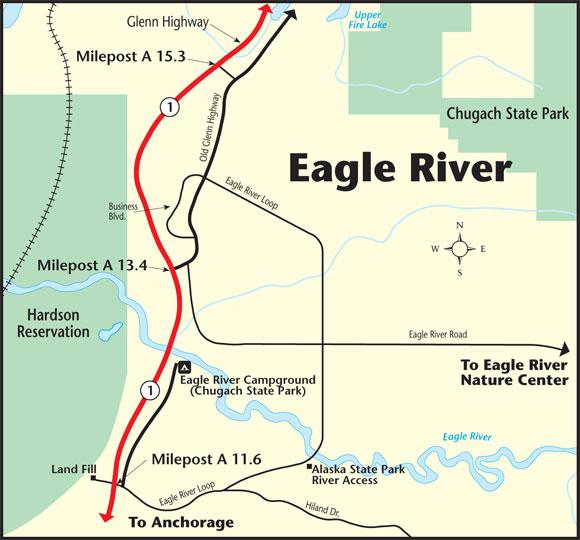 5. Map of Tanana River:
6. Yukon River Alaska Map:
7. Matanuska Valley Map:
8. Coleen River Alaska Map:
9. Map of Kenai River: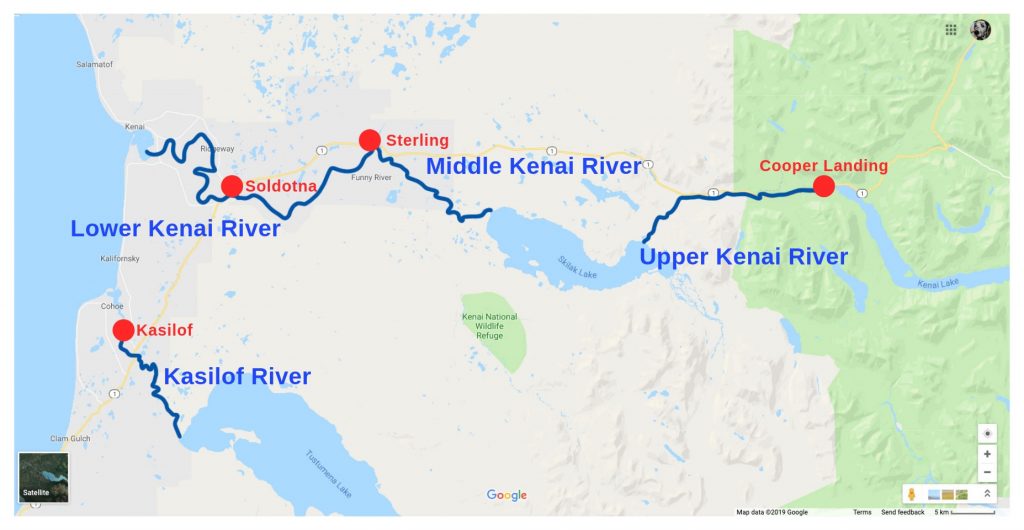 As you can see above, we have added nine types of river maps. All maps are very useful and contain information about all major rivers of Alaska. Please check all maps to know about the rivers and their locations. Below we are also describing each map, so read the description before viewing or downloading any map.
List of Longest rivers in Alaska:
In this table, you will get to know the details of the longest rivers that are flowing in Alaska. This table shows some brief information about the rivers like their length in miles as well as in kilometers
| | | | |
| --- | --- | --- | --- |
| Rank | River | Length (miles) | Length (km) |
| 1 | Yukon River | 1980 | 3190 |
| 2 | Kuskokwim River | 724 | 1165 |
| 3 | Porcupine River | 569 | 916 |
| 4 | Tanana River | 569 | 916 |
| 5 | Innoko River | 500 | 800 |
| 6 | Koyukuk River | 500 | 800 |
| 7 | Noatak River | 420 | 680 |
| 8 | Porcupine River | 380 | 610 |
| 9 | Stikine River | 379 | 610 |
| 10 | Colville River | 350 | 560 |
When you will check the first MapMap, which is "Alaska River Map," which is a detailed river map of the Alaska state. In this Map, as you can see that all major rivers that are flowing through Alaska are visible on this Map. The second Map also shows the rivers of Alaska, but it is visually different, so don't get confused in between both maps.
The third Map is related to the Cooper River. This river is also known as the Ahtna River. The total length of this river is 290 mi (470 km). Tanana river is located in the Alaska state of USA. It is a tributary of the Yukon River. The total length of this river is 584 mi (940 km). The next Map is about the Yukon River. It is a major river of North America flowing through the central region of the U.S state of Alaska. This river discharges in the Bering Sea. The total length of this river is approx 3190 kilometers.
The next map is about the Coleen river is part and tributary of the Porcupine River, which flows through the northeastern area of Alaska (USA). The origin of this river is in the Davidson Mountains in the Arctic National Wildlife Refuge. The total length measured of this river is 145 mi (233 km). The last Map is related to the Kenai River. This river is the longest in Kenai Peninsula that flows through south-central Alaska. The length of this river is 82 mi (132 km)
Above were some river maps of Alaska state. These maps are available in both PDF and JPG format. You can save or download any map by clicking on the buttons that are under the preview image of each Map.