Arizona is a state located in the southwestern region of the United States. It is a part of western and mountain states also. It is the 6th largest state of the U.S. When it comes to the Arizona population, it is on the 14th rank among all the U.S states. If you are here to know more about it through all maps of Arizona, then you check our collection of maps that are available free of cost.
Collection of all Maps of Arizona:
1. Arizona County Map: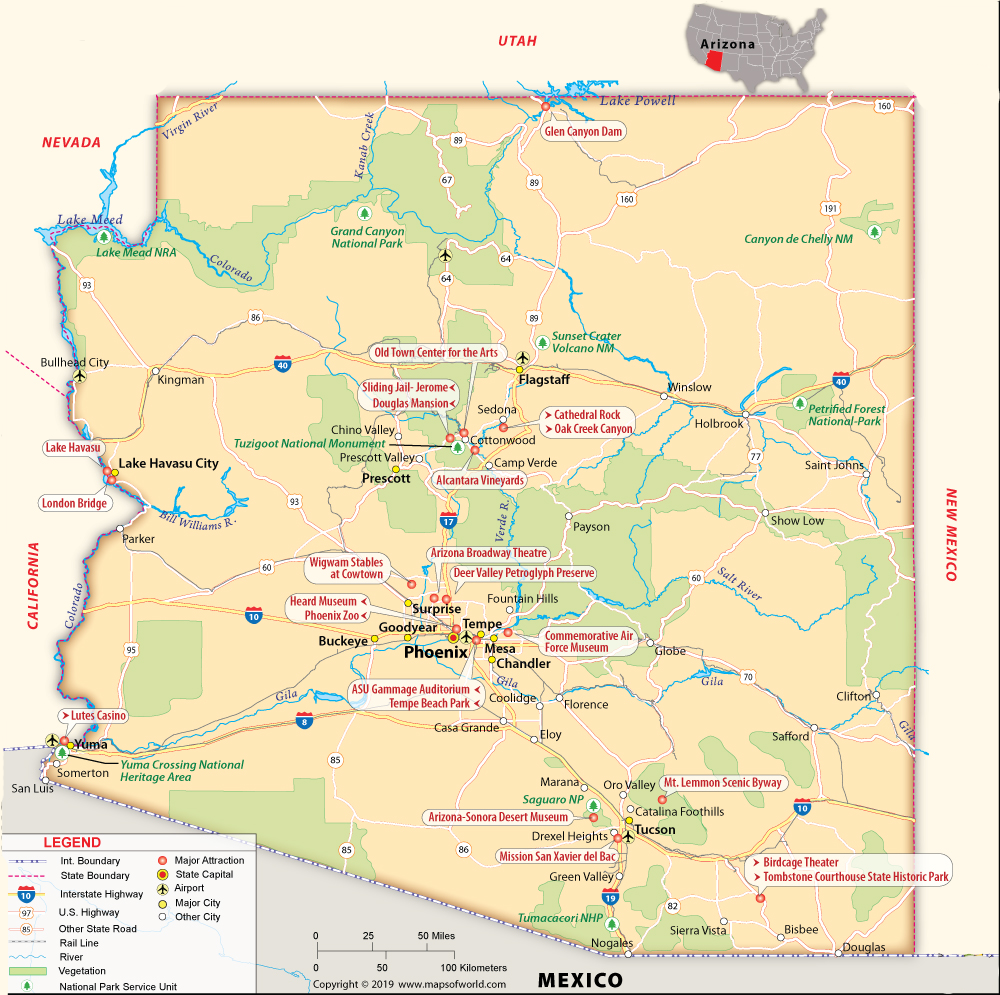 2. Map of Arizona Cities: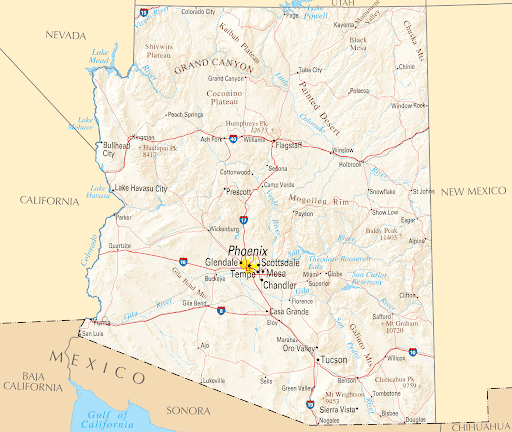 3. Arizona Road Map:
4. Arizona Highway Map:
5. Arizona River and Lake Map: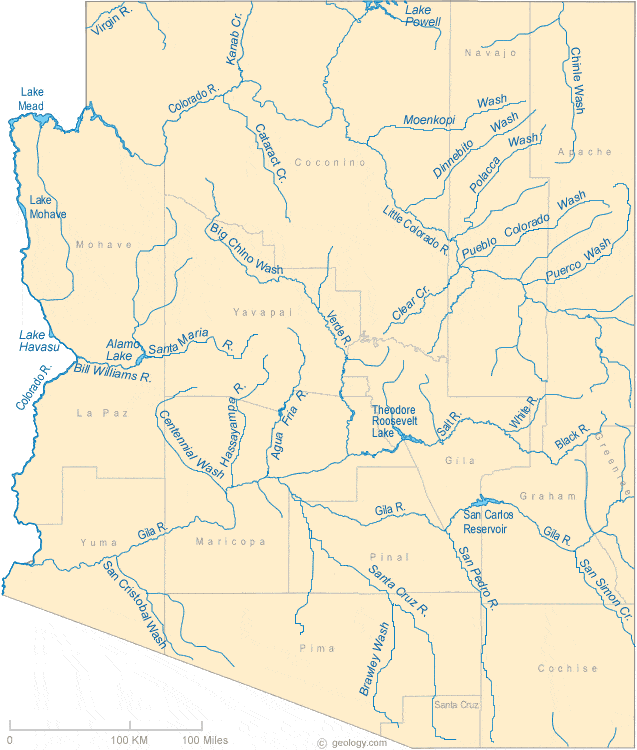 6. Arizona Mountain Map:
7. Arizona Blank Map: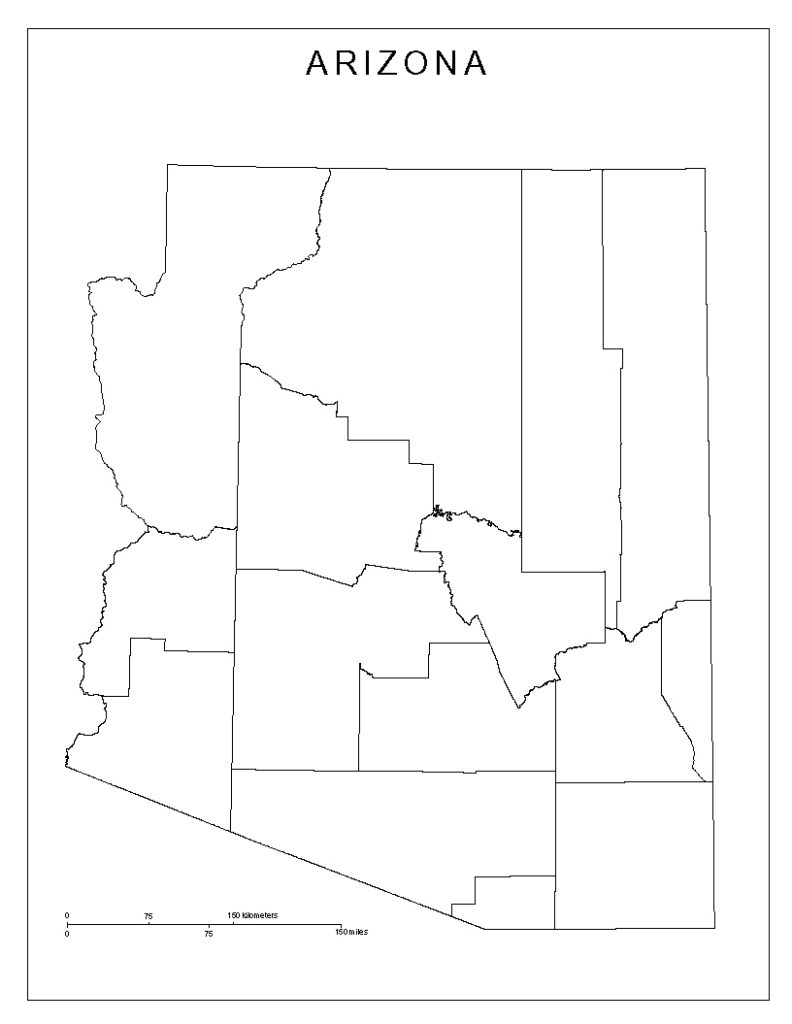 8. Arizona Zip Code Map:
9. Arizona Black and White County Map:
10. Map of Southern Arizona: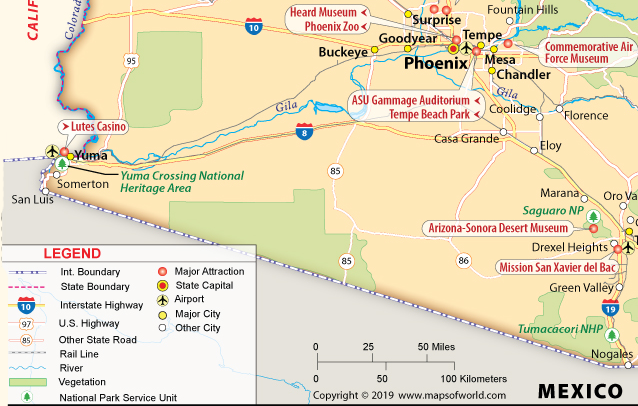 11. Map of Central Arizona: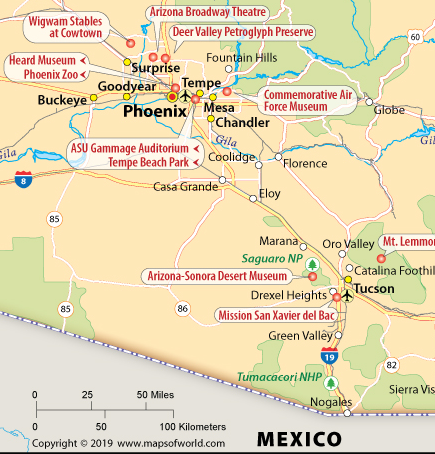 As you can see in the images given above, all these images show all types of Arizona county maps. There are 11 types of Arizona Maps. Here, we are going to discuss all these maps. The first image of the map shows all the physical structure of Arizona State. The second one shows all the cities names on it to locate the particular city.
The third image shows all the interstate roads of Arizona. If you are a traveler, then this map is very useful for you to explore Arizona. The next one shows the all interconnect highways of Arizona. This map is very helpful if you are traveling to a long distance.
The fifth image shows the river and lakes pf Arizona State. Most of the people use these maps to study water resources or any research purposes. The next one shows all the hilly areas of Arizona. If you are planning to spend your vacation at the top of the hills, you must download this map.
The seventh image shows the outlined blank map of Arizona. School and college students use this type of map for practice purpose only. The next one shows the Arizona zip code map. This type of map is used to know the zip code of a particular region.
The ninth one shows the black and white county map of Arizona. The next one shows the all cities of Southern Arizona. The last one shows the cities and towns of Central Arizona.
All these maps are very helpful for you to explore Arizona in any way. Just click on the PDF button to get these maps on you smart devices. If you want any other type of maps, then tell us by commenting down here.