Arkansas is one of the famous states in the United States of America, and its Roads and Highways are maintained by the Arkansas Department of Transportation (ArDOT). If you want to learn more about the roads and highways, you must have an Arkansas Road map and highway maps.
Here, on this page, we have some best and detailed maps that will help you while travelling. So, scroll down the page and have a look at these amazing maps.
Arkansas Road and Highway Map Collections:
1. Arkansas Road Map:
2. Arkansas Highway Map:
3. Arkansas Interstate Highway Map: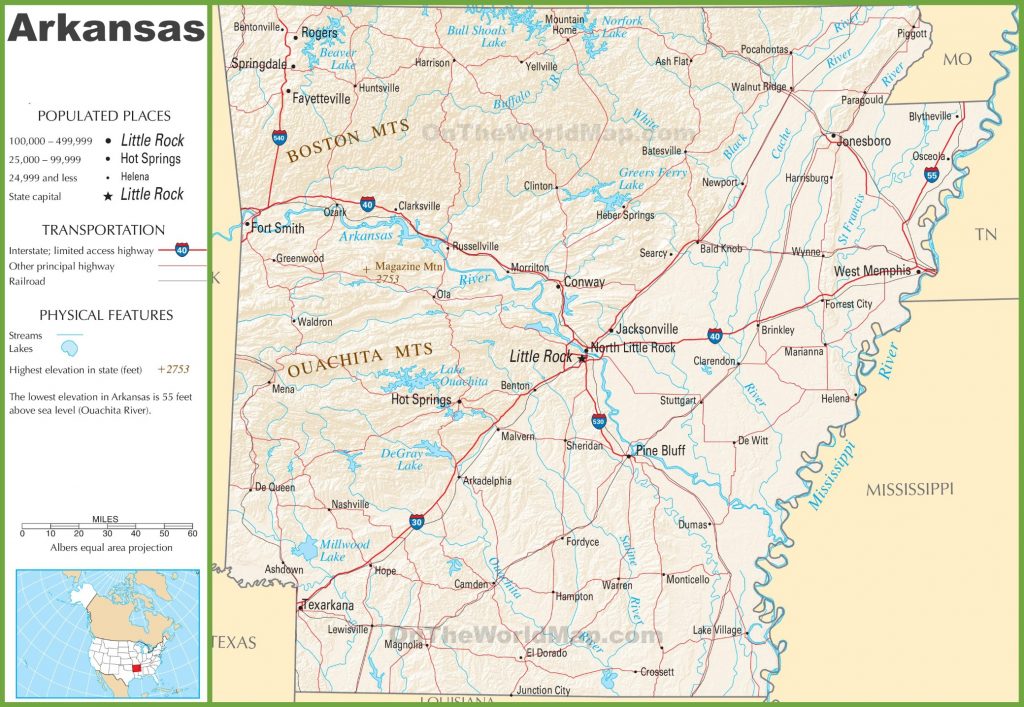 So, these were some best and useful free Arkansas state road maps and Arkansas state highway maps in high quality that we have provided above. These maps have shown the useful information that you need.
Below we are describing some brief descriptions of each map that is shown above.
So as you can see that in the first section, our first map has its name "Arkansas Road Map". In this map, you will get to know about all the routes in the state of Arkansas, which road is going from where to where. Each route has its number and name, which is why you can easily identify any road and navigate anywhere.
In the second section, there is a first map that is titled "Arkansas Highway Maps". When you open this map, you will find information about all major highways, interstate highways, US highways in Arkansas. You will also get to know all the other highways that are connecting other states with Arkansas. Each highway is marked with a unique name and number so you can easily identify and navigate.
So, now when you see the last map that is named "Arkansas Interstate Map",. This map contains all the information about all interstate maps, which means that you will get to know all details of the highways within Arkansas State. Interstate Highways connects all the cities that are in a particular state. So, have a look at this HD Map.
The state is known for its beautiful lakes, rivers, and hot springs, and it has over 600,000 acres of lakes. Arkansas is rich in natural water resources, virgin forests, and minerals, including oil, gas, and other natural resources. So, if you want to explore its beauty and plan to travel in this beautiful state, you must have Arkansas Road and Highways Maps.
So, these were the best and most useful road and highway (hwy) maps we have provided above. All the maps are available in PDF format as well as in JPG (Image) format. You can easily download any map by clicking on the buttons that are under the preview image. And, these maps are available free for you.
And if you have any suggestions regarding these maps, please tell us by using the comment section below.