Road Maps are used mostly used by explorers, travelers, researchers, and students to get information about roads. And, if you're one of them, you must have a road map during your journey. This will help them explore their surroundings without getting lost. Here, on this page, we've added some Seattle road maps, highway maps, and street maps. So, please scroll down the page and have a look at these maps.
Road and Highway Maps of Seattle:
1. Seattle Road Map: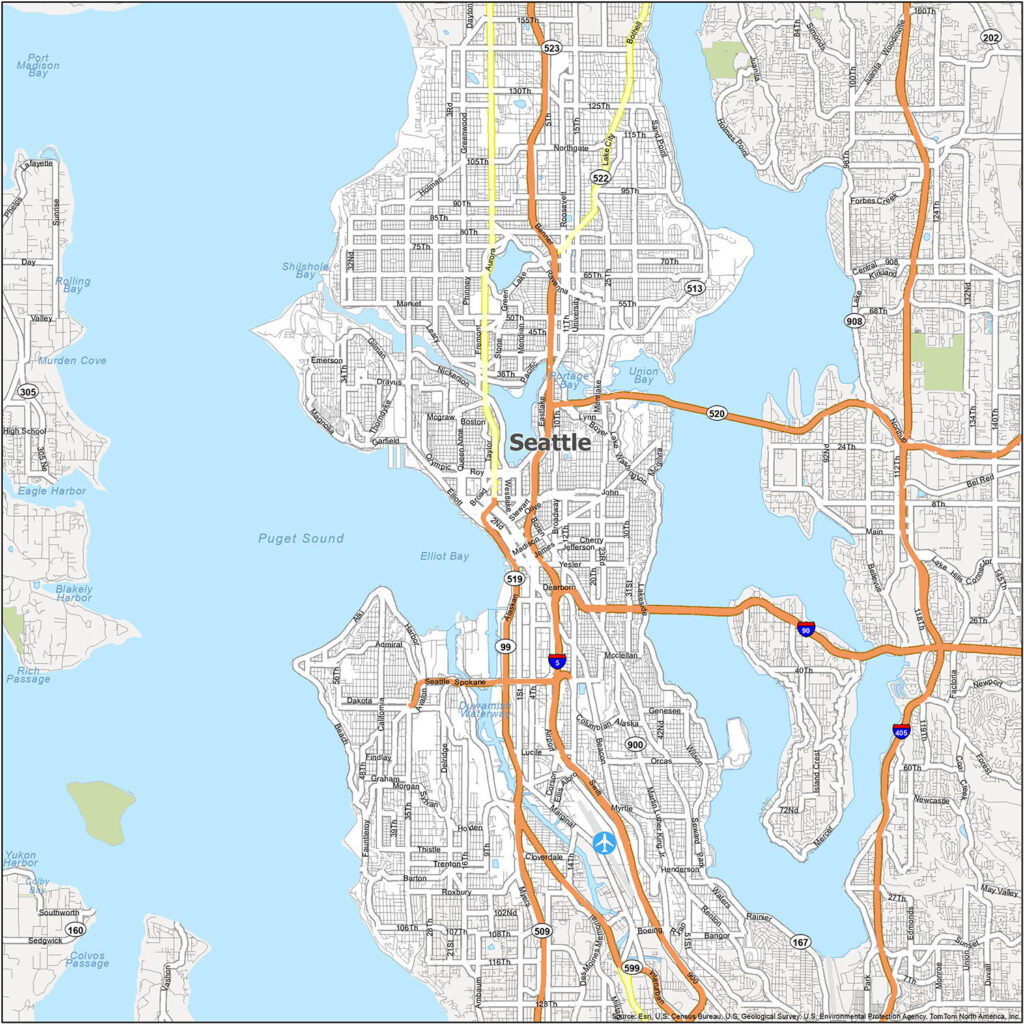 2. Area Map of Seattle:
3. Large detailed Street Map of Seattle:
4. Tourist map of Seattle: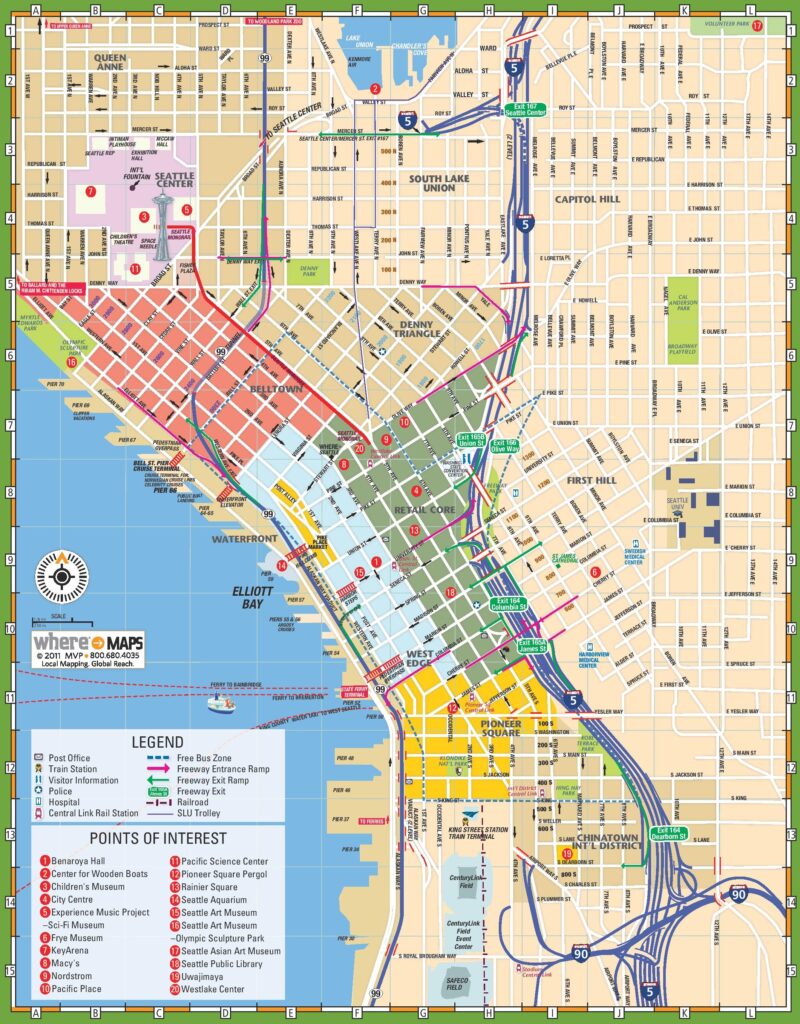 So, this was the collection of Highway and Road Maps of Seattle City. All maps are available in high quality so that you any print any map for any document work or educational work. Below, we are giving information about each map, so download any HD+ map according to your need.
Seattle is a beautiful city which is located in the Pacific Northwest region of North America. Seattle is also known by some nicknames, which are "The Emerald City", "Jet City", and "Rain City." It is the largest city in its state, Washington. And, based on population, Seattle is the 15th-largest city in the United States of America. This city has a large road network which is managed by the Washington State Department of Transportation (WSDOT or WashDOT). It is a state government-based agency responsible for managing all roads, highways, and other activities. So, check our maps section if you want to know more about Seattle's city roads, interstate highways, and state routes.
Let's start with the first map, which is Seattle Road Map. In this map, you will get to know information about city roads and their routes. As you can see on the map, light yellow lines indicate all major city roads. And, dark orange lines indicate the Interstate highway of this city. Then, on the second map, you will get to know some extra details of Seattle, like rivers, lakes, other major highways, and famous places. So, it is a detailed city road map of Seattle.
The third map is related to the Street Map of Seattle (Washington), USA. It is also a large and detailed map that shows all streets and their roads that are in Seattle. So, you can easily navigate anywhere in this city with the help of this map. Now, the last map is titled "Tourist Map of Seattle". This map helps you when you are exploring or traveling in this city. Because, on this map, you will get to know all famous tourist places, essential places, shops, bars, beaches, adventure spots, restaurants, and historical buildings. So, check this map, and get it offline for your travel.
These were some city road and highways maps that we have added above. All the maps are available in PDF format and JPG format. You can easily download any map by clicking on the buttons that are under the preview image of a particular map. And, you don't need to pay while downloading these maps.