New Jersey is a beautiful state which is located in the northeastern area of the USA. Roads and Highways of this state are controlled by the New Jersey Department of Transportation (NJDOT). You can explore more about this city, and if you're planning to travel to this city, you will need some New Jersey Road Map and highway maps. Because with the help of these maps you can easily travel inside the city.
New Jersey (NJ) Road & Highway Map Collection:
1. New Jersey Road Map:
1. New Jersey Highway Road Map: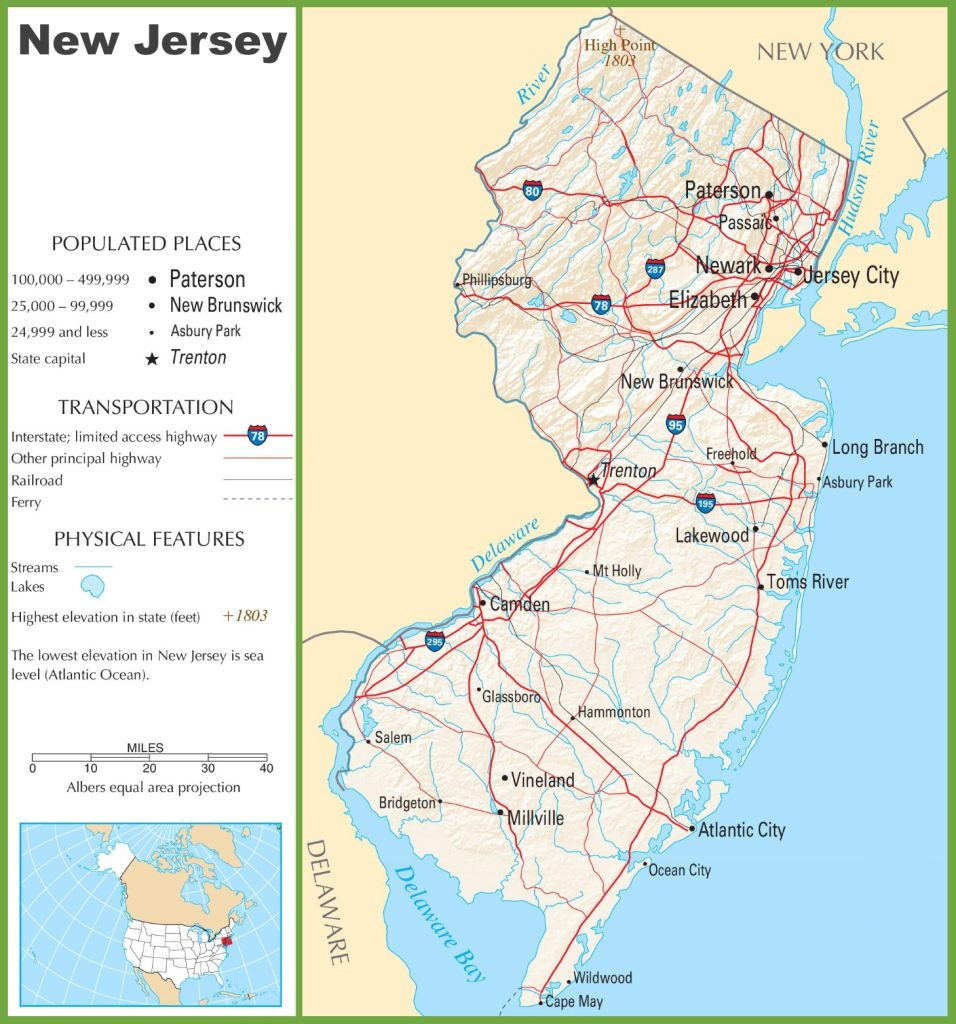 So, we have added some best and interactive NJ road maps and highway maps in high quality. These maps have shown the useful information that you need.
Now, when you see the first map, the "New Jersey Road Map," which contains information about all the main roads in this state. In this map, you will get to know all the routes that will help you navigate while driving or walking.
When you check the second map, the "New Jersey Highway Map," which shows all information about the US highways and interstate highways. As you know that highways are the major and important roads of any city or state. So, you must have proper knowledge about their routes so you can easily navigate through these highways. All the highway numbers are mentioned on this map, so you can easily identify and navigate anywhere.