Roads are the primary means of transportation. Maryland Department of Transportation (MDOT) is a government department that is responsible for managing the roads and highways of this state. If you want to explore more about the road and highway of Maryland, then you must have Maryland Road Map and Highway Map.
So, below we have the best and free maps that would be very helpful for you. So, let's start with the Maryland Road Map.
Maryland Road & Highway Map Collection:
1. Maryland Road Map:
2. Large Detailed Maryland State Road Map with Cities & Towns: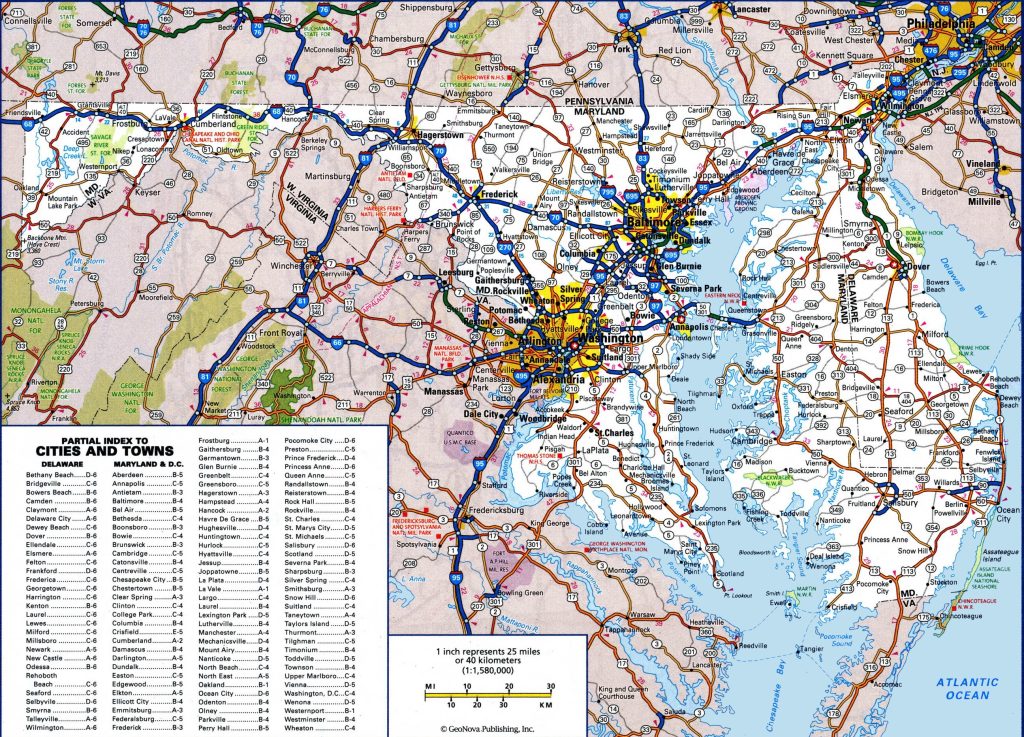 3. Maryland Highway Map:
So, this was the collection of Highway and Road Maps. These maps are in HD Quality so that you any print any map for any document work or educational work. Below we are giving brief information about each map so download any map according to your need.
When you will see the first image which is related to Maryland Road Map. In this map, you will get to know all the information about major city roads and their routes.
And the second map is also related to the Road Map of this state but the second map is a detailed map of Maryland State. On this map, you will see all city's roads, town roads, and streets roads.
The last image is a preview image of the Maryland Highway Map, this map contains all the information about major highways that are indicated by a thick red line along with a unique number. So, you can easily find your way and travel across the city or state.
Roads provide access to different places. There are different types of roads constructed within a state or city e.g city road, highways, main road, and street roads, and each type of road have its own importance. So, if you are planning to travel in a city then you must have a Maryland Road Map and Highway Map.
You can download any map in two different formats (PDF or JPG). Just click the buttons that are under the preview image. And, these maps are free for everyone so you are free to use these maps anywhere for any purpose. And if you have any suggestions regarding these maps then please tell us by using the comment section below.