As we know that roads and Highways are a very important part of any city or state. We must have knowledge about all the roads and their routes because while traveling it is easy to navigate from one place to another place.
So, here on this page, we are adding some amazing and useful Louisiana Road Map and Highway Map. Scroll down the page and have a look at these interactive maps.
Louisiana Road and Highway Map Collection:
1. Louisiana Road Map:
2. Road Map of Louisiana with Cities: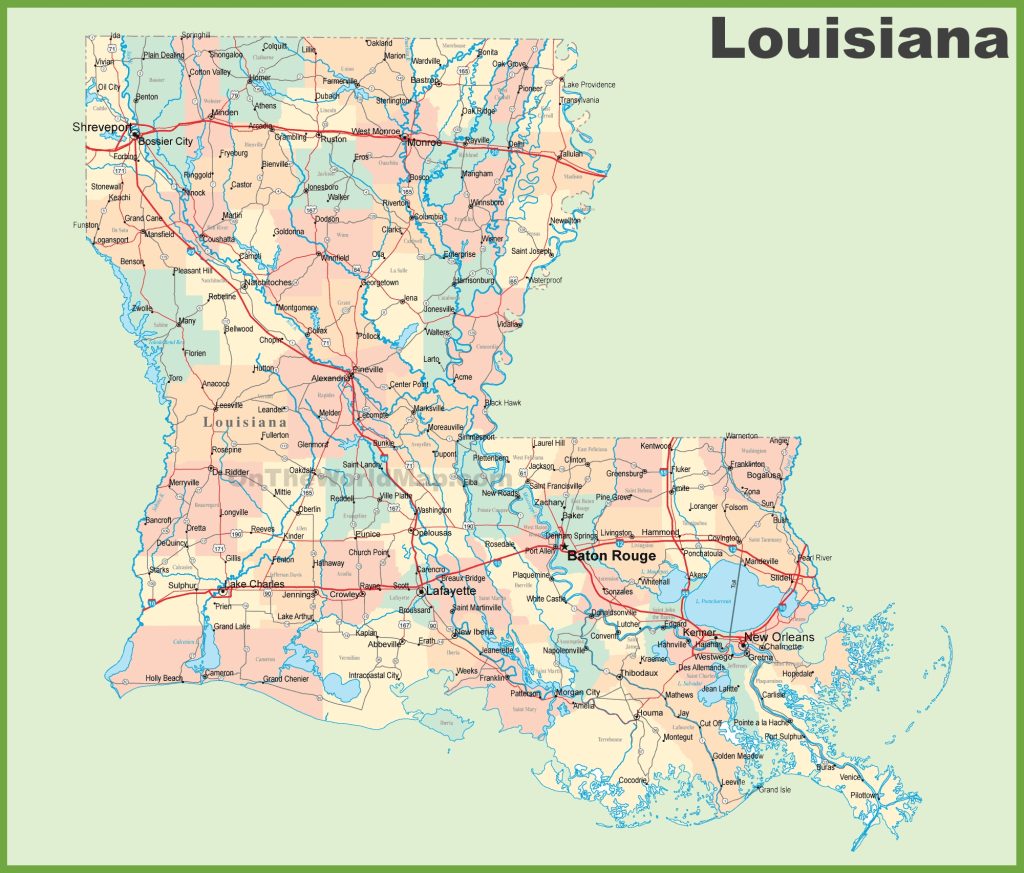 3. Louisiana Highway Map:
So, these were some free Louisiana road maps and highway maps in high quality that we have added above. These maps have shown the useful information you need while traveling, or you can also use these maps for any educational purpose and document work.
The first map, the "Louisiana Road Map," contains all the information about all the state's roads. In this map, you will see also see some major U.S highways and their routes. This map will show you all the roads that lead to different cities in this state.
The second map is also a Road Map of Louisiana as the first map, but in this map, you will get to know all the information about roads in this state and the city's name. So, we can say that it is a large and detailed road map of Louisiana State.
The last map, "Louisiana Highway Map," shows all information about the highways, interstate highways, and the roads that connect other major cities in this state. In this map, all major highways are marked with red lines. And, all the highway numbers are mentioned on this map, so you will easily identify and navigate anywhere.
The Louisiana Department of Transportation and Development (DOTD) is a state government organization that manages the road and highway of Louisiana. The total length of the interstate highway and state route is about 28,376.36 kilometers. I-10 is the longest interstate highway passing through Louisiana, and it runs about 274.42 miles (441.64 kms). And Louisiana Highway 1 (LA 1) is the longest numbered state highway, which is 695.039 kms long.
So, these were some best road and highways maps that we have provided above. All the maps are available in PDF format as well as in JPG (Image) format. You can easily download any map by clicking on the buttons that are under the preview image. And, these maps are available free for you.
And if you have any suggestions regarding these maps, please tell us by using the comment section below.