Hawaii is a beautiful state or island of western united states of America which is located in the pacific ocean. Hawaii is also known as Big Island, the Hawaiian Islands, and volcanic islands. Seven islands in Hawaii are Maui, Lanai, Oahu, Kauai, Niihau, and Molokai.
So, If you want to explore the roads of Hawaii, then you need Hawaii road maps. Here, you will find all the maps, and you can choose one of those and download it easily.
Hawaii Road & Highway Map Collection:
1. Hawaii Highway Map: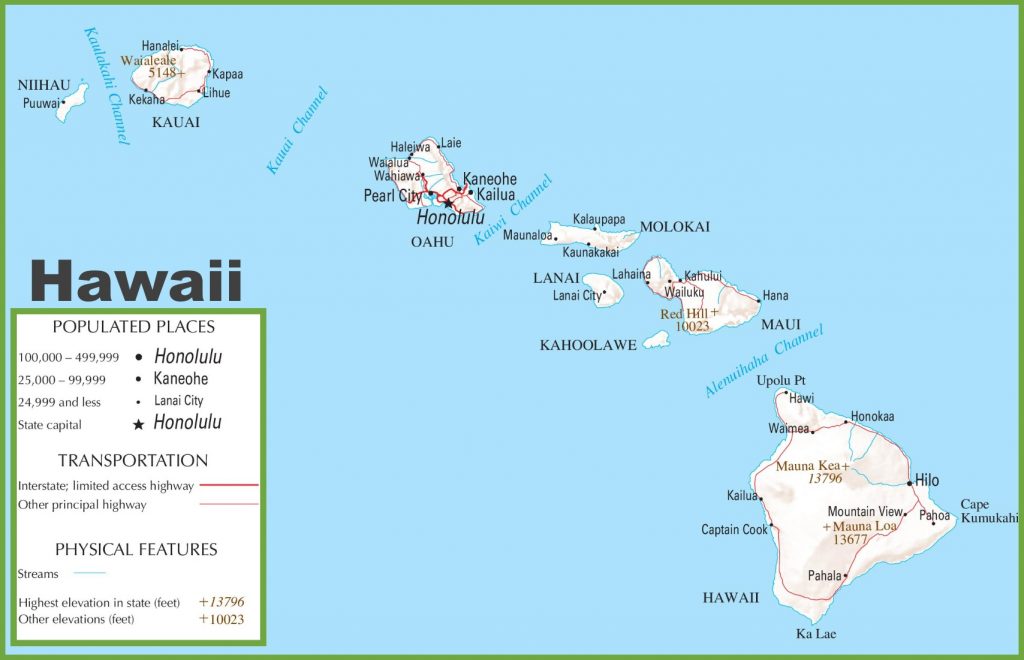 2. Road Map Big Island Hawaii:
3. Hawaii Road Map: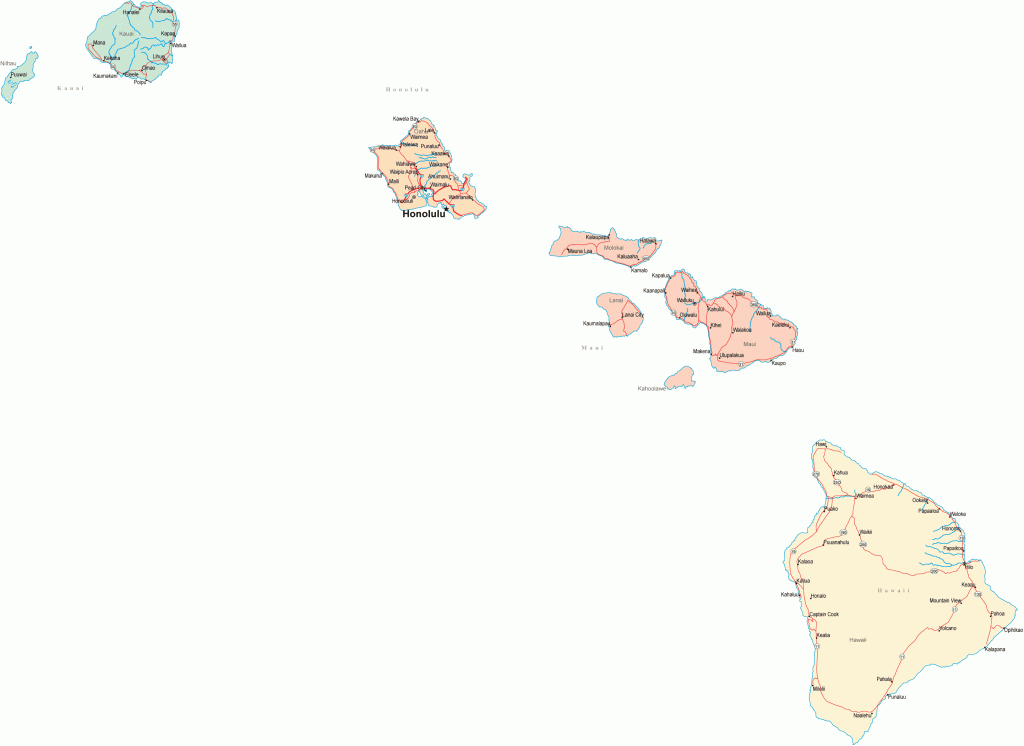 So, these were some best and free Hawaii road maps and Hawaii interstate and highway maps in high quality that we have provided above. These maps have shown the useful information that you need.
As you can see, the first map, "Hawaii Highway Map", shows all information about the major highways, US State highways, interstate highways, and the roads that connect The Big Island's cities with other major cities. All the highway numbers are mentioned on this map, so you can easily identify and navigate anywhere.
The second map is titled "Hawaii Road Map". There are two types of road maps in this section to download any map according to your choice. In this map, you will get to know all the information about all the state's roads. There, you'll see all the roads between all cities of this Hawaii Island. This map will show you all the other six island and their city roads. So you can easily navigate on any particular island.
So, these were some best road and highways maps of Hawaii State or The Big Island that we have provided above. All the maps are available in PDF format as well as in JPG (Image) format. You can easily download any map by clicking on the buttons. And, these maps are available free for you.
And if you have any suggestions regarding these maps, please tell us by using the comment section below.